Urge State and Federal Agencies to End the War on Wolves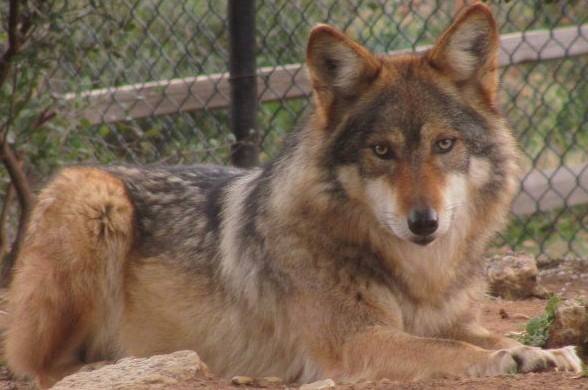 For years, scientists have warned that more Mexican gray wolves must be released into the wild to improve the wild population's declining genetic health.

But New Mexico's and Arizona's state wildlife agencies are blocking the release of new wolves.
And the U.S. Fish and Wildlife is deferring  to these states that are clearly hostile to wolves, instead of exercising its federal authority to ensure the recovery of endangered Mexican gray wolves.
Stand for wolves at the Rally and New Mexico Game Commission meeting in Albuquerque on Tuesday, September 29th.

Albuquerque, New Mexico
Embassy Suites
1000 Woodward Place NE

The rally will begin at 8:00 a.m.

The meeting will be held from 9:00 a.m. — 5:00 p.m.
Members of the public will not be allowed to speak during the Mexican wolf discussion (agenda item 7), but we will be present to visibly show our support for wolves during the meeting.

Download a color flyer for the rally here.
New Mexico Game and Fish withdrew its support for the Mexican wolf program in 2011. Now, the Commission and Department are refusing to allow any Mexican gray wolves to be released from captivity into the wild.
They will decide about U.S. Fish and Wildlife Service's appeal of this decision at their meeting on September 29th. The Commission voted on August 27th to allow cruel trapping of cougars, which also endangers Mexican wolves and pets, and to expand bear hunting.
The New Mexico Game Commission, under Governor Susana Martinez, has clearly become a tool of a small anti-wolf, anti-carnivore minority and its actions are out of touch with the majority of New Mexico voters who support wolf recovery.
Please contact New Mexico Governor Susana Martinez and request that she put an end to her Commission's anti-carnivore state wildlife policies and grant the Mexican wolf permits to the U.S. Fish and Wildlife Service and to Ladder Ranch, and reform her Game Commission.
Calls are most effective: 505-476-2200 The Governor's office may try to tell you to contact the Commission. Please tell them politely, but firmly, that Governor Martinez is responsible for the actions of her Game Commission and your message is for her.
Email: http://www.governor.state.nm.us/Contact_the_Governor.aspx
You can also sign a petition to the Governor here.



Please contact U.S. Fish and Wildlife Service Director Dan Ashe as well.


Even before Arizona and New Mexico decided to block releases of wolves into the wild, the U.S. Fish and Wildlife Service dragged its feet on releasing new wolves from captivity. Instead of deferrring to the states, the Service should do its job and expedite the release of many more wolves into the wild.
Sample message:
I am calling to urge the U.S. Fish and Wildlife Service to exercise its federal authority over the Mexican gray wolf reintroduction and stop allowing state game commissions in New Mexico and Arizona to undermine wolf recovery. The Service should be doing all in its power to ensure the recovery of endangered Mexican gray wolves. Please expedite the release of adult wolves and wolf families to improve the wild population's genetic health, rather than relying on risky cross-fostering, and stop giving in to state wildlife agencies made up of hostile special interests.
Calls are most effective. Just tell the person who answers that you have a message for Director Ashe: 202-208-4717
Emails can be sent to dan_ashe@fws.gov or http://www.fws.gov/duspit/contactus.htm


Thank you for giving endangered wolves a voice at this critical time!

For more information, email info@mexicanwolves.org