New In the Press: NM commission extends trapping ban in wolf area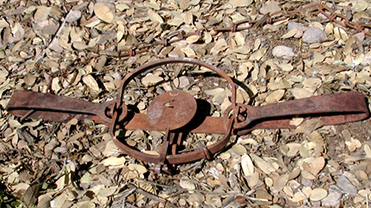 ALBUQUERQUE, N.M. (AP) — The New Mexico Game Commission on Thursday approved changes in state rules to temporarily ban trapping throughout the Gila and Apache national forests in southwestern New Mexico. That will allow wildlife managers time to study the risks of trapping and snaring to the Mexican gray wolf.
"¦
Richardson's executive order noted that traps do not differentiate between wolves and the animals for which traps were set.
His order said there have been six confirmed and three probable Mexican gray wolves trapped in New Mexico's portion of the Blue Range Wolf Recovery Area in the past eight years. Five wolves were injured by the traps, two severely enough to require leg amputations.
Injuries can harm wolves' ability to catch prey and could increase the risk of wolves preying on livestock instead of faster elk and deer, the order said.
Environmentalists applauded the commission's decision to adopt the trapping ban, calling it a milestone for wolves in the Southwest.
To read the full article, published in the Artesia News on October 28, 2010, and post a comment, Click Here.
Please submit a letter to the editor here, applauding the six-month trapping ban and calling for it to be made permanent.
Photo credit: Leg trap courtesy of MK Ray