New In the Press: Lawsuit filed over NM, AZ wolf listing
Environmental group sues over NM, AZ wolf listing
By SUE MAJOR HOLMES / Associated Press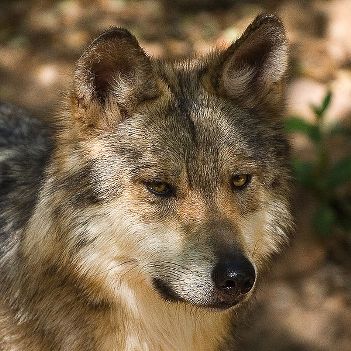 ALBUQUERQUE – An environmental group is suing Interior Secretary Ken Salazar.
WildEarth Guardians wants to force him to make a finding on a petition to list the Mexican gray wolf in New Mexico and Arizona as an endangered species separate from other gray wolves in North America.
It filed its lawsuit Wednesday in federal court in Phoenix, alleging Salazar's decision is overdue.
An Interior Department spokeswoman, Kendra Barkoff, says the agency cannot comment on pending litigation.
WildEarth Guardians, the Center for Biological Diversity and The Rewilding Institute filed petitions in August 2009 for a separate listing for the Mexican gray wolf.
This story appeared in the Las Cruces Sun-News and the Republic Newspaper on October 28, 2010.
Please submit a letter to the editor to these papers advocating greater protections for Mexican gray wolves:
The Las Cruces Sun-News: letters@lcsun-news.com
The Republic: editorial@therepublic.com
Wolf lawsuits filed
The New Mexico-based Wild Earth Guardians filed suit this week and the Tucson-based Center for Biological Diversity has given notice it intends to sue the U.S. Fish and Wildlife Service for failing to meet a legal deadline for deciding whether to propose the Mexican gray wolf as an endangered species, separate from other gray wolf subspecies. Currently, all gray wolf populations in the United States are classified as a single endangered species.
The service concluded over the summer that the Mexican wolf may warrant separate protection as endangered but failed to meet a deadline to decide on a formal proposal, the groups said. The groups want the Mexican wolf listed separately, so the service will be required to prepare a recovery plan for the species.
This story was published by the AZ Daily Star on October 28, 2010.
Please submit a letter to the editor of the AZ Daily Star calling for greater protections for Mexican gray wolves: letters@azstarnet.com
Letter writing tips and more editorial contacts can be found here.