Lobo Packtivists' Meeting October 19 in Albuquerque, NM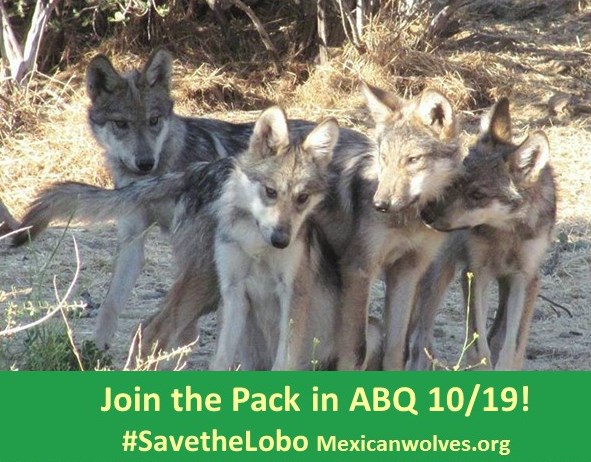 What better time to get more involved in the movement to Save the Lobo than Wolf Awareness Week?
On October 19, Mexicanwolves.org ABQ Packtivists will be holding a special meeting to talk about next steps and actions for Mexican wolf recovery in the ABQ area.
All who want to learn more about the threats and opportunities affecting the lobo's future are invited to join us.
Get to know fellow wolf supporters in the area and help plan exciting, effective actions we can take to ensure the lobo's survival and recovery!
What: ABQ Packtivists' Meeting
Where: Flying Star Caf̩ Р723 Silver Ave. SW Albuquerque, NM 87102
When: Sunday, October 19, 10 am — 12 pm
Who: Everyone interested in helping to ensure the future of critically endangered Mexican gray wolves
Coffee and tea will be served. Please RSVP to info@mexicanwolves.org with ABQ Pack meeting in the subject line.
Share the event on Facebook here.
_______________________________________________________
Click here to join our email list for Mexican gray wolf updates and action alerts.
Visit us on Facebook here.
Donate to support our work for Mexican gray wolf recovery here.