Join the Pack in Arizona!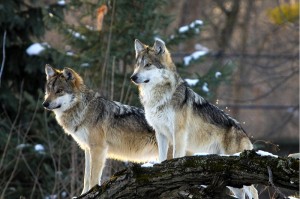 If you're looking to engage more fully in activism to save the endangered Mexican gray wolf, our packtivist program is for you!  We have established lobo activist packs, or Packtivists, in Albuquerque and Santa Fe, New Mexico, Phoenix, Tucson and Flagstaff, Arizona, and Denver, Boulder, and Fort Collins, Colorado.  You can learn more here.
The Phoenix and Tucson packtivist groups have meetings coming up soon!



Phoenix Lobos Rising Packtivist Meeting
Monday, September 14th
6:30 — 8:00 p.m.
REI Community Room
12634 N Paradise Village Pkwy W

Emily Renn, Executive Director of the Grand Canyon Wolf Recovery Project, will discuss bringing back the Mexican gray wolf to and restoring ecological health to the Grand Canyon Region. She will also discuss the Paseo del Lobo, Path of the Wolf; the path of natural dispersal from the Blue Range Wolf Recovery Area to the Grand Canyon.
Learn how to write effective Letters to the Editor for lobos.
Help schedule a group tour at Southwest Wildlife Conservation Center for November or early December.
To RSVP, or for more information, email switzerroz@gmail.com
Download a flyer for the meeting here.
Tucson Packtivists Meeting
Tuesday, September 15th
6:00-7:30 p.m.
Defenders of Wildlife Tucson office
100 N. Stone

Join fellow Tucson wolf advocates at their monthly Packtivist meeting.  This meeting will have two brief presentations:
-Peacekeeping at events and rallies – Roxane George
-Tabling and outreach tutorial – Keely Sinclair
The tabling tutorial will be in preparation for Tucson Meet Yourself being held on Oct. 9th – 11th.
For more information or to RSVP, email ksinclair@defenders.org