In the News: FWS removes female Mexican wolf from wild despite protests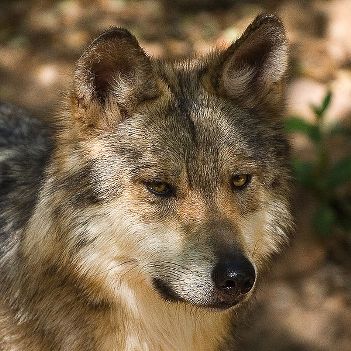 Written by APRIL REESE
For the first time in four years, the Fish and Wildlife Service yesterday removed a Mexican wolf from the species' recovery zone for killing livestock, sparking the ire of environmental groups.
Agency officials said the alpha female, the mother of five pups, had preyed on livestock four times within 12 months. She was taken to the Southwest Wolf Conservation Center, where she will remain for the rest of her life, FWS said.
FWS issued an order Aug. 8 to kill the wolf but rescinded it two days later after the center offered to take her.
"We are pleased that she's been captured and she'll live out her life at the Southwest Wildlife Conservation Center rather than having been lethally removed," said Tom Buckley, a spokesman in FWS's Southwest regional office in Albuquerque, N.M.
But Wendy Keefover of WildEarth Guardians, which had protested the lethal removal order, said the depredations were not confirmed and that the wolf should not have been removed.
"There is no more powerful symbol of what's wrong with the Mexican gray wolf recovery effort than this decision to remove a mother wolf with young pups for doing what comes naturally to her — preying on animals," said Keefover, the group's director of carnivore protection. "We need new leadership, new vision and a new paradigm. This is a crime against nature."
The Mexican wolf population numbers about 59 animals, far fewer than the 100 biologists had hoped for by now when the species was reintroduced in the Southwest in the late 1990s using wolves captured from Mexico. The removal of a breeding female is a significant loss, Keefover said, adding that it could threaten her pups' chances of survival.
Buckley noted that FWS carefully considers several factors when deciding whether to remove a wolf, including its importance to the overall recovery effort, and determined that Alpha Female 1188 could be captured without significantly compromising the genetics of the population.
"She was removed primarily because of the four depredations in 12 months," he said. "But contribution to the recovery effort is factored in. In this case, her mate is her first cousin."
AF1188's pups are "doing fine," he added, and will hopefully learn how to hunt game with their father.
The removal of the wolf was the first since FWS discontinued its "three strikes" rule, which called for the removal of wolves that killed livestock at least three times within a year. The agency now makes removal determinations on a case-by-case basis. "¦
The center is part of a network of facilities, including zoos and wildlife rehabilitation centers, around the country that have agreed to manage Mexican wolves in captivity as part of the overall reintroduction and recovery effort for the threatened species. Mexican wolves are managed as an "experimental, nonessential" population, which allows FWS to remove or kill "problem" wolves that repeatedly prey on livestock or venture outside the designated recovery zone, which straddles the Arizona-New Mexico border.
**************************************************************************************************************************************
The removal of the Fox Mountain alpha female from her pups and pack is unacceptable. Please contact the US Fish and Wildlife Service and tell them:
This was the wrong decision.
The way to improve the wild population's genetics is to release more wolves into the wild, not to remove those already there.
Killing and removing wolves is not the way to deal with livestock issues.
Mexican Wolf Recovery Coordinator: 505-761-4748 or 505-363-2797
External Affairs: 505-248-6911
Main office number: (505) 248-6920
Calls are more effective than emails, but if you absolutely can't call, you can email Southwest Regional Director Benjamin Tuggle at RDTuggle@fws.gov or Benjamin_Tuggle@fws.gov.
Mexican gray wolf photo courtesy of C. Morrison
CLICK HERE to join our email list to stay informed and get more involved with efforts to recover Mexican wolves from the brink of extinction.