Carol Perkins, Widow Of Marlin Perkins, Dies At 95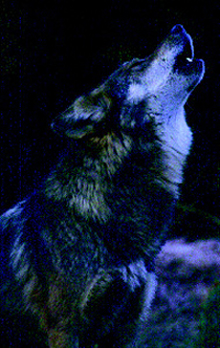 CLAYTON, MO (KTVI) — Carol Morse Perkins, well-known conservationist, humanitarian, author, lecturer and photographer, and the widow of the world famous zoologist Dr. R. Marlin Perkins, died Saturday (Oct. 20, 2012) at her home in Clayton, Mo., after she had been in declining health for several years. She was 95 (born May 25, 1917).
"It is with great sadness that we witness the loss of Carol, who with her husband was a great voice for conservation and ecology and who carried that message across the airwaves and the globe, working to educate children and adults on the importance of preserving animals now and for future generations," said Dr. Jeffrey Bonner, Dana Brown president and CEO at the Saint Louis Zoo.
"It is with a sad heart that I heard of the passing of Carol Perkins," said Virginia Busch, executive director of the Endangered Wolf Center in Eureka, Mo. "She led a wonderfully full life filled with passion to change the hearts and minds of people about wildlife and their value to our planet.  I am more than proud to work for the organization that she and her late husband founded and to continue the legacy of saving the most endangered wolf in North America."
Mrs. Perkins and her husband worked with Washington University in St. Louis to found the Wild Canid Survival and Research Center, now known as the Endangered Wolf Center.  The Center, established in 1971, has been responsible for saving two species of North American wolves from extinction. Today, red wolves and Mexican gray wolves are living free in the wild again thanks to the vision, determination and hard work of Mrs. Perkins and her husband.
In 1974 and again in 1977, Carol Perkins was instrumental in organizing the first two national symposiums on the status of North American endangered species of wildlife.
In 1962, as director of the Saint Louis Zoo, Marlin Perkins began working on television's Mutual of Omaha's Wild Kingdom. The program, which won four Emmys, was on the air for 26 years until his death in 1986. In his autobiography, My Wild Kingdom, Marlin Perkins noted that Mrs. Perkins often accompanied him on trips for the show. "It was always much more fun when she went along," he wrote.
With her husband, Mrs. Perkins traveled worldwide to film wildlife for lectures, books and television. She also encouraged Dr. Perkins to hire Charlie Hoessle after hearing him at a community presentation; Hoessle served as director of the Saint Louis Zoo from 1982 to 2002 and worked at the Zoo for 42 years.
Mrs. Perkins led dozens of safaris in Africa, Australia, India, Nepal and Sikkim. St. Louis newspapers often reported on those, including a story about her expedition to find diamonds by sifting delta sand dug from the bed of a river in Venezuela. Mrs. Perkins founded and served as chairman of the St. Louis Chapter of the Explorers Club, where she was named Chairman Emerita.
Mrs. Perkins was also a popular lecturer on conservation topics for luncheons and dinners across the nation. She was the conservation commentator for five years on The Eye-Witness News on KSDK (Channel 5) in St. Louis.
Over the years Mrs. Perkins received numerous honors, including the Distinguished Citizen Award by Alpha Gamma Delta sorority for her volunteer work with international wildlife conservation. The Ladies Home Journal nominated her for Woman of the Year for her work in conservation. From 1974 until 1995, she served on the National Board of the American Cancer Society, and received its Volunteer of the Year Award.  Mrs. Perkins received the 1991 Conservation Medal from the Missouri D.A.R., and an honorary Doctor of Law degree from the College of St. Mary's, Omaha, Neb.
Mrs. Perkins was also the author of numerous books, including I Saw You From Afar, which relates the story of a personal visit to the Bushman of the Kalahari Desert in southwest Africa;The Sound of Boomerangs Returning, which described her observations of the lifestyle of Aborigines; and Little Pierre, which tells the story of the star performer of the famous Saint Louis Zoo chimpanzee show.