Blog: Will the Real Conservationists Please Stand Up?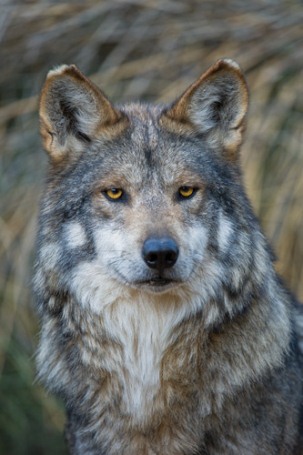 I am — quite literally — a card-carrying wildlife advocate. Though not everyone is as big a wildlife geek as I, I'm comfortable knowing I stand with the vast majority of Americans in valuing native wildlife.
I'm lucky to spend my days working to protect the wildlands, wildlife, and waters that play an irreplaceable role in maintaining our quality of life.
I just wish part of my job wasn't necessary.
It wasn't that long ago that we could all — rural and urban, conservative and progressive alike — publicly agree that having healthy abundant populations of native wildlife was desirable.
Forty years ago, a Republican president from California enshrined an American value with the Endangered Species Act saying "Nothing is more priceless and more worthy of preservation than the rich array of animal life with which our country has been blessed."
A decade ago a Democratic president from Arkansas announced one of the most popular land conservation measures in history saying "If there is one thing that should unite us as a country across generations, parties, and time, it is love of the land."
Perhaps it's a sign of these troubled times that even broadly held public values like wildlife conservation have been twisted into something partisan and divisive.
Charismatic, Mysterious, and Important
I gained an appreciation for wildlife from hunting, fishing, and watching wildlife with my family.
I had a particular fascination with the usual suspects — charismatic creatures like moose and otters, mysterious wildlife like wolverines and giant squid, and important species like beavers and salmon.
When I was a teenager fishing with my Dad on the Swamp River in Minnesota, we saw what may have been a wolf track. My heart quickened. For the next week I fell asleep imagining shadows of wolves running across a forest clearing. When I got home, I bought a book about the wolves of Isle Royale and sparked a lifelong interest.
In school I learned about science. Over time I also learned about politics, special interests, and the unfortunate reality that some values have become proxies in larger social and political conflicts. Very little of the wolf narrative that makes headlines today has anything to do with the reality of a recovering native species that is at once charismatic, mysterious, and important.
Going Down Swinging
The unnecessary conflict and controversy surrounding wolves and other wildlife is a topic far too broad to fully address here. However a recent article sent to us by a supporter adds to the conversation and I wanted to share it with you.
The well-researched article is a bit wonky. I have to admit, I'm still working through it. It's titled "A Historical and Case Study Analysis of the Reasons Why Many Trophy Hunters are Hostile Towards Wolves and Wolf Advocates."
The irrational and counterproductive hatred of wolves and other native hunters goes beyond human trophy hunters. But the article provides a hypothesis to explain part of the anti-wolf fervor that is incomprehensible to many. The article states

"it is common for some members of groups who feel their privileges and statuses are threatened to engage in aggressive acts against members of groups which they feel have had rewards unjustly conferred upon them".
The article argues that when once-powerful interests decline, they rarely do so quietly. In historical cases that meant powerful white plantation owners, timber barons, and long-standing monarchies. In the case of wolves, that group includes trophy hunters and some in the public lands livestock industry.
As the world changes, those losing power and social acceptability tend to go down swinging. The resentment provides fertile ground for those who benefit from divisiveness and discord.
Straw Into Gold (or something else)
Especially in fearful times such as these, that ground is sown with purposeful campaigns of misinformation and fear. These campaigns are used to mobilize citizens in support of politicians, special interests, and policy goals that have little to do with wolves, wildlife, or their own interests.
Conflict over wildlife does nothing to benefit public values.
But like Rumpelstiltskin weaving straw into gold, a powerful few transform ubiquitous distrust and division into political advantage. Entire political careers and agendas are driven by wedges like the urban-rural-divide. Industries and individuals who only find value in dollars see conservation efforts as impediments to quick and easy profits. They are the real authors of this unfortunate fairy tale.
We try not to dwell on it too often, but there is little doubt that battles over wildlife and conservation are taking place within a broader context. With so much at stake, that's unfortunate. Today's problems are very real, but they are not forever. As Aldo Leopold once said:
"Having to squeeze the last drop of utility out of the land has the same desperate finality as having to chop up the furniture to keep warm"
Unlike the furniture, our natural heritage is irreplaceable. A plantation will never replace an old-growth grove, a poisoned river may never again provide life-sustaining water, and — as the saying goes — extinction is forever.
The stakes are high. It's up to us to determine if future generations will inherit a "happily ever after" or something else. But they're not the only ones who suffer.
Taking Over
It doesn't benefit responsible ranchers when the livestock industry attacks widely held public values or demonizes wildlife advocates over four lost cows in 2012. One could imagine the Oregon Cattlemen's Association's resources could be better spent working with conservationists rather than throwing wads of cash at lobbyists and lawyers working to weaken wildlife protections. Maybe then they wouldn't have to write checks to slick PR firms to repair their image.
It doesn't benefit conservation-minded hunters when trophy hunters and slob hunters target and kill research wolves in Yellowstone, proudly post photos of tortured animals in traps, or make wild claims about the big bad wolf.
For our part, we'd much rather be spending our limited time and resources advancing the shared cause of conservation than fighting tooth and nail to avoid a return to the days of purposefully killing endangered wildlife.
Forty years ago, Oregon Wild was founded by a group of hunters. Some remain on staff. Many are members and active in the organization. While we've never been explicitly pro-hunting, pro-hiking, pro-birdwatching, or pro-any other specific form of recreation, we advocate for responsible uses of public lands. Our record on protecting and enhancing those interests in Oregon compares favorably to any other.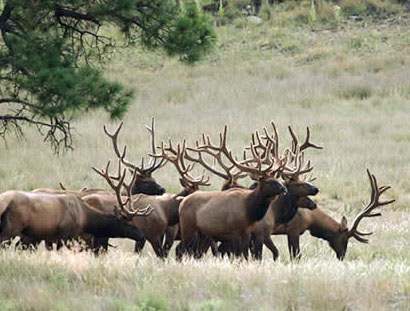 Sadly, when it comes to some in the hunting community, there has recently been a striking divergence from our shared heritage based on a conservation ethic, understanding of science, and appreciation of all the living things with which we share the landscape.
Once proud organizations like the Rocky Mountain Elk Foundation are now focused on fundraising by fomenting fear. Under the leadership of a former NASCAR executive earning a quarter million dollar paycheck, the organization's bankroll has ballooned by trotting out cherry-picked data, calling for a war on any animals that also eat elk, and advancing anti-conservation measures.
In an embarrassing – but telling – misstep, the organization recently backpedaled when it became publicly known they were supporting a measure to open up millions of acres of public land (prime elk habitat) to road building, commercial logging, and other destructive development.
Newer organizations with slick marketing campaigns like the Oregon (anti-wildlife) Outdoor Council belie a thinly veiled agenda against anyone who values wildlife alive more than dead or – worse yet – values the wrong kind of wildlife like cougars, wolves, coots, or coyotes.
Frighteningly, they do so while actively clamoring for the mantle of conservation. Many hunters may rightly claim cred as "the original conservationists." Aldo Leopold, Teddy Roosevelt, and Sigurd Olson were hunters and conservationists who left a proud legacy.
Shooting an animal doesn't make you a conservationist any more than picking up a pair of binoculars. Neither does simply buying a fishing license or a NW Forest Pass. Recreational interests rank pretty low in determining one's values.
Labels
Two years ago at a public hearing on an anti-wolf bill in Salem, one side had more veterans, more rural Oregonians, more hunters, more landowners, and even more livestock owners speak than the other. It shouldn't have mattered (but for the record, it was the pro-wolf side).
Identity politics make a convenient shield for otherwise indefensible agendas. Just as recreational interests don't determine values, neither should zip code, occupation, or personal property determine the value of your voice. We stopped appropriating votes by acre a long time ago.
This isn't a unique phenomenon. America has seen a disturbing trend where calculating interests have co-opted words representing broadly held values to forward agendas that undermine them.
Compassionate Christians didn't benefit when their image was co-opted by an uncharitable pro-war agenda. Patriotic Americans didn't benefit when the term "patriot" was taken over by a xenophobic anti-government movement. Coal isn't clean, BP isn't sustainable, and Walmart isn't local.
Likewise, the cause of conservation-minded hunters, responsible ranchers, and others don't benefit from a public war on wildlife in their name. Nor do public agencies benefit the public when they provide platforms or subvert their broader mission for those opposed to conservation.
Moving Forward
The victims of the war on wildlife go far beyond the thousands of animals who end up as nothing more than trophies on walls, rugs on floors, or fodder for chest-puffing Facebook posts. It goes beyond the responsible ranchers and humane hunters who are lumped together with the loudest voices. The real victim of the death throes of an antiquated mindset may be the legacy we leave to future generations.
Between fighting back against manufactured controversy, cruelty, and the cynicism of politics, it's not always fun to be a wildlife advocate.
But whether we carry a gun, a bird guide, or both, it's our responsibility not to run from divisiveness and controversy. It's something we have to face head-on so that one day another teenager can go fishing with his dad and stare in wonder at a wolf print in the dust.
This Blog was posted on

Oregon Wild

on February 27, 2013.