Wolf Awareness Week October 17 — 23!
National Wolf Awareness Week is a time to celebrate wolves and the important roles they play! Look through the list of events below to find a celebration of lobos near you.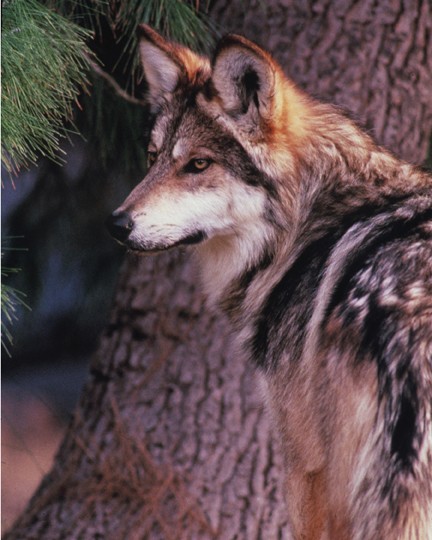 October 15 – 31, Battle Creek, Michigan
The Great ZooBoo at Binder Park Zoo
5:00 pm — 8:00 p.m. Wednesday — Friday and 1:00 pm — 8:00 pm Saturday and Sunday
Location: Binder Park Zoo
7400 Division Drive
Battle Creek, Michigan
Fall fun for all awaits at Binder Park Zoo. Once inside the gates, there are Halloween decorations at every turn and jack—o—lanterns lining the walkways and pirate characters. Some of the animals will be out to enjoy the fun, including the Mexican wolves, red panda and the Smith Snow Leopard Encounter will be open.
Tickets cost $7 per person Wednesday to Friday and $8 per person Saturday and Sunday. Advanced tickets are available online at a discount.
For more information, visit the website or call (269) 979—1351.

October 16, Flagstaff, Arizona
Fourth Annual "Wolves Without Boundaries" Fundraising Event — Grand Canyon Wolf Recovery Project
7:00 pm –  10:00 pm
Location: The Journey Church (map)
Celebrate Wolf Awareness Week with us!
Come join us for our 4th Annual "Wolves Without Boundaries" Fundraising Event. Food and drinks will be provided. Enjoy a musical performance by Chuck Cheesman and many silent auction items to purchase!
Tickets: $20
Call 928-202-1325 for tickets today!
Contact: Emily Nelson
Email: emily@gcwolfrecovery.org
Phone: 928-202-1325
More Info: https://gcwolfrecovery.org/news-events/cal
Thursday, October 07, 2010 Albuquerque, New Mexico
Sevilleta Refuge Day Celebration
Location: From Albuquerque, take I-25 south. Take Exit #169. Entrance road to Refuge headquarters is located on the west side of I-25.
Get closer to wildlife by spending a day at refuge
The Sevilleta National Wildlife Refuge, 20 miles north of Socorro, will hold a Refuge Day for the whole family on Oct. 16. There will be a guided hike in the San Lorenzo Canyon, auto tours, glimpses of refuge wildlife and information about the geologic landscape of the refuge. Archery instruction will also be available. Visitors can learn about the Mexican gray wolf recovery program and the various research studies under way on the refuge. Exhibitors will be on hand to show roles that the refuge plays in conservation. Tours and guided hikes require reservations and cost $10 per person. Lectures and exhibitions are free. The Sevilleta Refuge is managed by the United States Fish and Wildlife Service as part of the National Wildlife Refuge System. The Rio Salado flows through the refuge.
For a complete schedule of events and a reservation form, visit www.fws.gov/southwest/refuges/newmex/sevilleta/ or call 505-864-4021.
       
Saturday, October 16, South Salem, New York
Evening Howl for "Lobos" of all ages!
6:00 pm — 7:30 pm
Location: Wolf Conservation Center
(address & directions provided in confirmation email)
 South Salem, New York 10590
Enjoy visiting the wolves during their favorite hour – dusk. Learn about the mythology, biology and ecology of wolf families and discover why the fall is such a magical time for packs in North America.  This time of year, wolves are out searching for prey as their growing pups are preparing for their first winter season.  Guests will take a short sunset hike to howl with the ambassador wolves – Kaila and Atka.  Guests will also visit a critically endangered red wolf family – see if you can spot the red wolf pups that were born on May 6th! The WCC's Mexican Gray wolf exhibit opens in October – be the first to behold some endangered lobos at the WCC!   All guests will be served weather appropriate treats!  Please bring flashlights.  Pre-registration is required.  Each guest will receive an official 2010 Wolf Awareness Week poster!
Fees:
Adults – $15.00
Children (under 12) – $12.00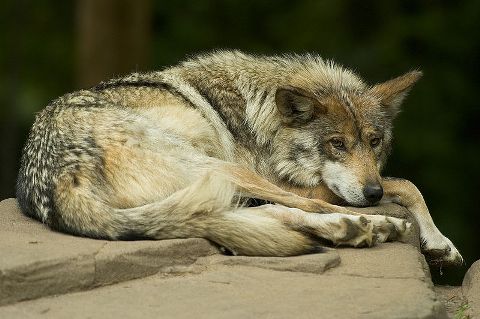 October 16, Cleveland, Ohio
Wolf Awareness Day at the Cleveland Metroparks Zoo
10:00 am — 3:00 p.m.
Location: Cleveland Metroparks Zoo
3900 Wildlife Way
Cleveland, OH 44109
Enthusiastic pups and pack leaders can visit the Zoo's Wolf Lodge to make wolf crafts, play interactive wolf games, and learn the facts about this often misunderstood animal.
Visit the Wolf Conservation Station, where you can hear the latest news on wolf populations in the wild, learn what you can do to help these protected species and even adopt one of the wolves at the Zoo through the Cleveland Zoological Society.  
Get a glimpse of the Zoo's six Mexican gray wolves, which arrived from the Wild Canid Survival and Research Center near St. Louis in January 2009. Also known as "lobos," Mexican gray wolves are the smallest, rarest and most genetically distinct of all gray wolf species in North America. Current estimates put the number of Mexican gray wolves in the wild at 42. After being hunted to near extinction in the 1970s, the U.S. Fish and Wildlife Service began a reintroduction project in 1998 in eastern Arizona and western New Mexico. In the wild, wolves eat primarily elk, deer, rabbit and other small mammals.
Admission is $10 per person, $7 for kids ages 2 to 11 and free for children younger than 2 and Zoo members.  Parking is free.  Located at 3900 Wildlife Way, the Zoo is easily accessible from Interstates 71, 77, 90 and 480.
To learn more, visit clemetzoo.com or call (216) 661-6500. 
October 19, Las Cruces, New Mexico
Lobos At the Crossroads: Reintroduction of the Mexican Gray Wolf
7:00 p.m.
Location: Las Cruces Museum of Natural History
700 S Telshor Blvd # 1678
Las Cruces, NM
Presentation by Paul Heiberger, Outreach Coordinator and Field Organizer for the Southwest Environmental Center (SWEC): Will the 12-year effort to restore endangered Mexican gray wolves to the Southwest succeed, or will it be sabotaged by illegal killing and political interference? Come to the Las Cruces Museum of Natural History to learn more about the current situation. SWEC's Field Organizer Paul Heiberger will give a presentation covering the history of wolves in the Southwest from the Pleistocene through the period following the Civil War, when wolves became the number one enemy of ranchers following the slaughter of the wolves' natural prey, and the importation of large herds of cattle. He'll talk about the federal government's changing role in the Mexican wolf story, from efforts to exterminate wolves to the current reintroduction program. He'll describe current threats to wolves such as trapping, illegal shootings, and misguided management policies, and what you can do to ensure the Mexican wolf's survival. The event is free and open to the public.
For more information, call the Museum of Natural History at (575) 522-3120.
October 20, Denver, Colorado
WildEarth Guardians Welcomes Wolves Back to Colorado
6:30 p.m.
Location: The Forum at the University of Denver Sturm College of Law
2255 East Evans Ave.,
Denver, Colorado
Stand up for wolves in the Southern Rockies. Join us for fun, information and cake as we celebrate the idea of wolves back on the landscape in Colorado. 6:30pm, the Forum at the University of Denver Sturm College of Law, 2255 East Evans Ave, Denver.  Call (303) 573-4898 x1150 for more information.
October 23, Carlsbad, New Mexico
NATIONAL WOLF AWARENESS WEEK at LIVING DESERT ZOO AND GARDENS STATE PARK
1:00 p.m.
Living Desert Zoo and Gardens State Park in Carlsbad, NM is one of only 49 institutions that exhibit and care for the endangered Mexican Gray Wolf (Canis lupus baileyi).  Special events scheduled for Saturday, October 23 include:
* At 1:00 p.m. in the Visitor Center Conference Room, there will be a PowerPoint presentation about Mexican gray wolves.
* Docents in the Visitor Center and at the Wolf Exhibit will demonstrate wolf skull and track replicas from 1:00 p.m. to 3:00 p.m.
* Children's crafts from 1:00 p.m. to 3:00 p.m.
All of the programs located in the Visitor Center are offered free to the public but regular fees will apply for admission into the zoo: children 6 and under free, 7-12 years $3.00, 13 and older $5.00.  For more information call the park at (575) 887-5516.
For more information about the Living Desert Zoo and Gardens State Park, go to www.nmparks.com and click on Find a Park. We are located on the northwest edge of Carlsbad, New Mexico just off Hwy. 285. 
Contact person: Kathryn Law    (575) 887-5516
October 23, South Salem, New York
Up, Up and Away on Wolf Awareness Day!
12:00 pm — 1:30 pm
Location: The Wolf Conservation Center
(address & directions provided in confirmation email)
 South Salem, New York, 10590
The WCC is celebrating the last day of National Wolf Awareness Week with an exciting bird of prey experience presented by Master Falconer, Lorrie Schumacher, of TALONS!  Guests will meet, catch, fly and be wowed some beautiful feathered ambassadors during the educational and interactive bird of Prey experience.  One look into the ancient eyes of a raptor, and a human truly knows humility.  Catch a Raptor on your fist and you'll feel your heart jump like never before!  It's an experience of a lifetime!  After flying some of Talon's "wolves of the sky," guests will visit Kaila the ambassador wolf as well as the WCC's critically endangered red wolves and Mexican gray wolves. The WCC's Mexican Gray wolf exhibit opens in October – be the first to behold some endangered lobos at the WCC!  Pre-registration is required.  Click Here to register. Each guest will receive an official 2010 Wolf Awareness Week poster! Fee:  $20 per person
Important Action Opportunity!
This next event is not part of Wolf Awareness Week, but it is very important that lobo supporters attend to speak out for the ban on trapping in Mexican wolf country!
October 28, Ruidoso, New Mexico
New Mexico State Game Commission Meeting
9:00 am — 5:00 pm
Location: Inn of the Mountain Gods Resort & Casino
287 Carrizo Canyon Road
Mescalero, NM 88340
The Commission will consider whether to approve Governor Richardson's ban on traps in Mexican gray wolf country. Wolf Supporters are needed to attend!
On July 28, 2010, Governor Bill Richardson issued an executive order that prohibits leghold and body-crushing traps within the Mexican wolf recovery area in New Mexico.  The order bans commercial and recreational trapping in this area by private persons for a six-month period beginning on November 1, 2010. At least 14 Mexican gray wolves have been harmed by private traps set throughout the recovery area.  Two of the wolves had their legs amputated as a result.  12 of the 14 wolves were trapped in New Mexico.  The other two were trapped in Arizona, which has banned public lands trapping since 1994.
Lobo supporters need to speak out in support of the Governor's order during this agenda item:
AGENDA ITEM NO. 8: Adoption of Amendment to the Trapping and Furbearers Rule (19.32.2, NMAC) to Conform to the Executive Order 2010-029.
Presented by Jim Lane — In accordance with the Executive Order, the Department will propose amendments to the Trapping and Furbearers Rule (19.32.2, NMAC) to prohibit trapping in the Gila and Apache National Forests within the Blue Range Wolf Recovery Area beginning November 1, 2010 for at least six months. [Action Item]
More information about the trapping ban can be found here.
Photo credits in order of appearance: Mexican wolf courtesy of the AZ Zoological Society, Wolf Lounging courtesy of April King, Mexican Wolf at Sevilleta courtesy of the USFWS, Middle Fork Pack 3-legged lobo, courtesy of USFWS