Take Action for Wolves, Wildlife, and the Endangered Species Act Today!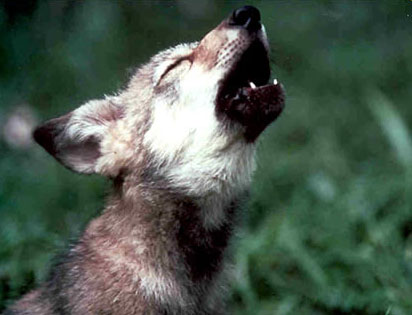 The action alert below is from Defenders of Wildlife. Please take action on this today. Any congressional action to undermine the Endangered Species Act , destroy wild places, and delist the northern Rockies gray wolves is bad science, bad policy, and bad practice that places Mexican wolves and all wildlife in peril .
 
Our wildlife dodged a bullet last week — unfortunately it's only a brief reprieve.
Congress passed a temporary spending bill to keep the federal government functioning for the next few weeks. But our fight for wolves, polar bears and other wildlife is far from over:
The House-passed continuing resolution still looms, containing the worst anti-environment attacks in 15 years. And the Senate's first version of this must-pass bill sells out our wolves by stripping federal protections for wolves in the Northern Rockies — allowing states to kill hundreds of wolves.
Take action now: Tell friends, family and others about the terrible anti-wildlife attacks that this Congress has in store.
Leadership in the U.S. House has outlined its strategy toward wildlife and our environment. Simply put, it's a wrong-headed, extremist approach that would sacrifice our wolves and endangered wildlife struggling to survive; our clean air and water; and land and conservation programs that protect our health and natural heritage.
And even as the House leadership has slashed environmental and wildlife protections, they've guarded billions of dollars' worth of perks for Big Oil and other corporate polluters. The Senate version of the bill doesn't contain as many anti-environment provisions…but it still strips wolves of life-saving protections!
Spread the word: Help save something wild by sending an e-card to others to expose the House leadership's extreme anti-wildlife attacks and build support for wolf protections.
Already, you are one of the tens of thousands of dedicated Defenders activists who have sent more than 125,000 messages to elected officials in Washington, DC in opposition to this anti-wildlife assault.
The Senate could vote as early as tomorrow on the House's anti-wildlife continuing resolution and their own anti-wolf version.
And these assaults are just some of the first that this Congress has in store for our wildlife and wild places.
That's why it's important to keep the pressure on our elected officials and urge them to do the right thing — and that's why I'm asking you to spread the word…
Please tell others about the worst anti-environment attack in 15 years coming out of this Congress.

Together, we can save something wild.
For the Wild Ones,
Rodger Schlickeisen
President
Defenders of Wildlife
 © Copyright 2011, Defenders of Wildlife
Please contact your friends and family and your Senators today-these devastating anti-wildlife measures must not pass. You can call the Capitol Switchboard at (202) 224-3121 and ask to be connected to your senators.
Thank you for all you do for lobos.