Stay Informed and Get Involved!
Thank you for your interest in protecting the highly endangered Mexican gray wolf.
The active support of people who care about wolves is essential if we are to turn the recovery program around.
There are a number of ways for Lobo lovers to stay informed and get more involved with the effort of southwestern conservation groups and individuals to recover Mexican wolves from the brink of extinction.
Joining our e-mail list will keep you up-to-date on major milestones, key public hearings and comment periods, new wolf population estimates, and more.
Click here to join our email list
Organizations throughout the Southwest are working to save the Mexican wolf.
Click here to get involved with a group working for wolf recovery near you.
Public officials need to hear from the majority of people who support wolf recovery.
Click here to contact public officials with your support for Lobos.
Letters to the editor are widely read and very influential.
Click here for tips and contact information for writing letters to the editor.
For additional letter writing tips and contact information, click here.
Thank you again for helping to protect these beautiful animals and bringing the balance back to southwest landscapes.
The Grand Canyon Wolf Recovery Project's wolf gets a kiss!

Writing letters for lobos at the UNM Wild table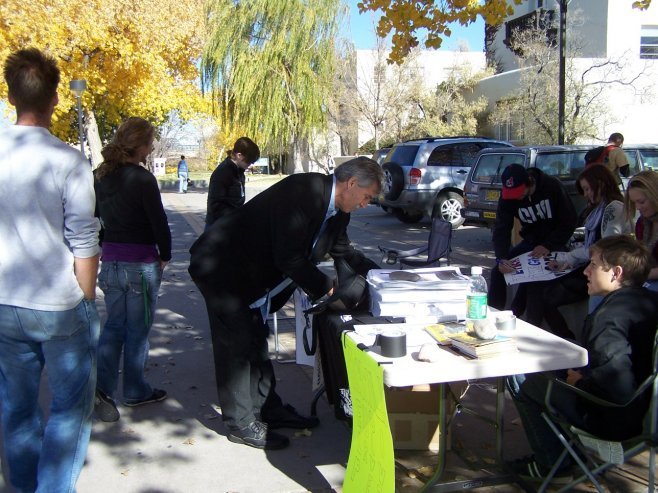 Peter Ossorio camping in wolf country