RESCHEDULED:Stand up for the Mexican wolf at the AUG 28 N.M. Game Commission meeting in Santa Fe.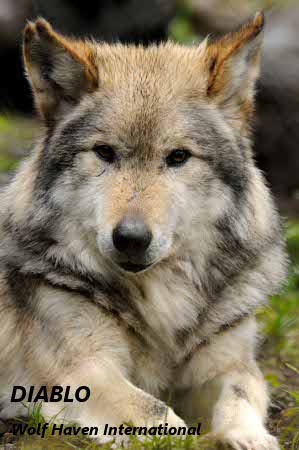 Wolves are a federally endangered species whose reintroduction is the responsibility of the U.S. Fish and Wildlife Service. As carnivores, wolves are crucial to the balance of nature and healthy ecosystems.
But now the New Mexico Game Commission may attempt to give itself authority to deny permission to release Mexican wolves into the wild.
Please stand up for the Mexican wolf at the N.M. Game Commission meeting in Santa Fe, which has been rescheduled for Aug. 28.
Game commissioners could also vote to deny the holding and import of captive wolves in our state. Moreover, these provisions would apply to any "predatory animal" as this proposal is written.
If you can't attend the meeting, PLEASE click here to email the New Mexico Game Commission.
Tell commissioners that wolves are important to nature and that the Commission's anti-carnivore proposal is not sound management. It belies a narrow, anti-wildlife self-interest that does not serve the majority of New Mexicans.
Click here to read the full proposal.
What: N.M. Game Commission meeting, agenda item No. 8
Where: (Room changed) New Mexico State Capitol, Room 321, 491 Old Santa Fe Trail, Santa Fe
When: 9 a.m. Thursday, August 28
When you go: Fill out a speaker card for Agenda Item 8. The Commission chair calls speakers when it is their turn. Be polite and brief; plan for 2 minutes.
Please also send a note to commissioners.
Please contact me with any questions: mkrscrim@gmail.com.
Thank you!
Mary Katherine Ray, Rio Grande Chapter Wildlife chair
Thanks to the Sierra Club Rio Grande Chapter for this important action alert!
*******************************************************************************************************************
Click here to join our email list for Mexican gray wolf updates and action alerts.
Visit us on Facebook here.
Donate to support our work for Mexican gray wolf recovery here.