Reader View: Endangered Species Act benefits N.M. communities, wildlife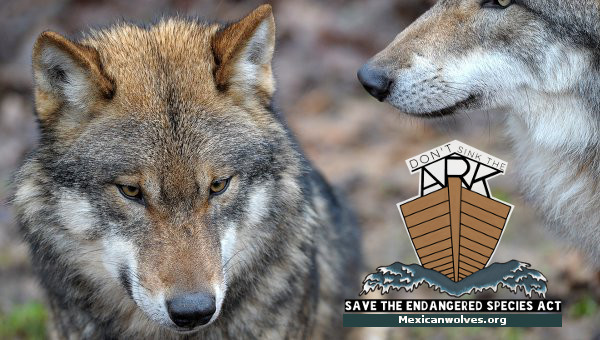 Bernalillo County commissioner, representing District 3
I feel fortunate to call New Mexico my home — a place that provides us so many opportunities to get outside and enjoy the natural world. My local government, Bernalillo County, hosts a master naturalist program that mobilizes nature lovers to conserve, protect and restore our natural habitats and wildlife. We have the region's newest wildlife refuge — Valle de Oro — a former dairy farm that is being restored to support native wildlife and stands as a model for future urban wildlife refuges. This winter, cranes and other wading birds are making their homes on this refuge as they prepare for their migratory flights.
We have shown through our actions that stewardship of native wildlife and lands is a priority in our community. Now, we have taken this commitment one step further, to show the nation our dedication to protecting wildlife by unanimously passing a resolution that supports continued enforcement and funding of the Endangered Species Act, our 43-year-old conservation law that has saved 99 percent of our nation's most imperiled plant and animal species.
In passing this resolution, Bernalillo County joins the city of Santa Fe, Santa Fe County, the city of Las Cruces, Don?a Ana County and Los Alamos County, all of which approved similar measures over the previous year. These counties are home to the majority of New Mexico residents, and through their actions have made it clear that we value the ESA and its numerous benefits.
Conservation used to be a defining bipartisan American value. Unfortunately, that is less true in Washington today, with some members of Congress claiming the law stops progress and harms jobs. In the 114th Congress alone, more than 88 legislative attempts were made to undermine the basic provisions of the law and put already imperiled species at greater risk. Yet, those attacks don't match the facts. New analysis published in the scientific journal Proceedings of the National Academy of Sciences found that over the last seven years, not one out of more than 88,000 projects was stopped because of ESA requirements, laying to rest the unfounded claims that the act is destroying jobs and the economy.
Fortunately, this last session of Congress ended without much damage to the ESA because of the efforts of committed champions in Congress, such as our senators, Tom Udall and Martin Heinrich, and U.S. Reps. Michelle Lujan Grisham and Ben Ray Luján, who stood strong for our nation's wildlife. But we can expect these same destructive bills to rear their ugly heads again come this session of Congress.
The ESA has saved hundreds of species from the brink of extinction: in New Mexico, the Mexican spotted owl, willow flycatcher, Gila trout or the bald eagle; and across the country, species such as peregrine falcons, gray wolves, alligators, grizzly bears and black-footed ferrets would likely be extinct.
In order to protect the ESA, county governments are sending a strong message to Congress that New Mexicans want continued protection of the long-standing conservation laws that have benefited our communities. I am proud to have sponsored the Bernalillo County ESA resolution and grateful to the members of New Mexico's Congressional delegation who have listened to their constituents. I urge them to continue to support the ESA to grow our economy and to protect our wildlife for future generations.
~~~~~~~~~~~~~~~
Take Action to Keep Wolves Protected
Stop Anti-Wolf Legislation
If some members of Congress have their way, wolves across some or even all of the lower 48 states will lose their Endangered Species Act (ESA) protections through stand-alone bills or riders on must-pass legislation.

Your help is needed now to stop anti-wolf, anti-ESA legislation from moving forward.
Please contact your members of Congress and President Obama and tell them decisions about the future of endangered species should be based on science, not politics.
Bills or riders aimed at stripping endangered wolves of federal protections put more than wolves in peril – they threaten all wildlife and the Endangered Species Act itself. Wolves are being used as pawns in a larger effort to sink the ark that provides for the conservation of all animals.

Please contact members of Congress and the President today and urge them to oppose any anti-wolf legislation.
You will be most effective if you call personally or send an email in your own words. Whether you call or write, please be polite so that your message will be heard. Remember, you will most likely connect with a staffer who will pass your message along.

Sample message for phone calls or emails:
Start by identifying yourself and where you're calling from.
I am calling to urge [the Senator, the Congressman, the President] to oppose any legislation or riders that will weaken the Endangered Species Act or reduce protections for wolves. These decisions should be made through science, not politics. Appropriations bills and other must-pass legislation should be kept clean of anti-wolf and other controversial riders. Thank you.

Phone numbers:

· Congress members' contact information can be found at https://www.govtrack.us/congress/members.
· White House Phone: (202) 456-1111 
· White House Email: https://www.whitehouse.gov/contact/
Thank you for acting for wolves today!