Press Release: Feds Propose Roadmap for Mexican Gray Wolf's Future in Arizona, New Mexico
For Immediate Release, July 24, 2014
Members of the Press, Contact: Michael Robinson, (575) 313-7017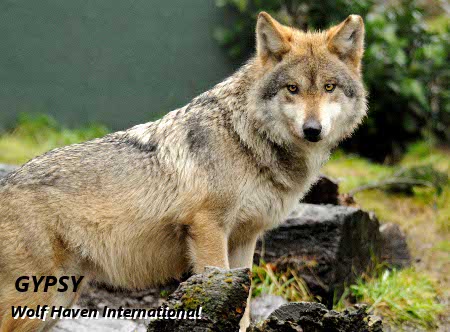 SILVER CITY, N.M.— The U.S. Fish and Wildlife Service laid out its vision for the future of the endangered Mexican gray wolf today, proposing releases of captive-bred wolves into new areas of New Mexico and parts of Arizona and allowing wolves to roam from the Mexican border to Interstate 40, a much broader region than currently permitted. But the proposed rule broadens guidelines allowing ranchers and others to kill Mexican wolves, a persistent problem that has hindered the recovery of these important predators.
The proposed changes will be subject to 60 days of public comment, including two public hearings next month in Arizona and New Mexico. The Fish and Wildlife Service must finalize a new rule by Jan. 12, 2015, according to a legal settlement with the Center for Biological Diversity.
"We're glad Mexican wolves will be allowed to roam more widely and will be introduced directly into New Mexico," said the Center's Michael Robinson. "But increasing the authority to kill wolves is disappointing and will further imperil them."
In its revised proposed rule on management of the Mexican wolf population, which was reintroduced in 1998, the Fish and Wildlife Service also proposes to grant broad authority to state agencies to kill wolves, including for "unacceptable impacts" to herds of elk, deer or other wild ungulates.
"Given the Arizona and New Mexico game commissions' close ties to the livestock and hunting industries, handing them more discretion to kill Mexican wolves is like handing them loaded guns," said Robinson. "Their record of aggressive hostility to the presence of wolves doesn't bode well for these vulnerable animals."
The federal proposal would also authorize the Fish and Wildlife Service or state agencies to allow ranchers and their agents to kill wolves, even those that may not have attacked domestic animals, on specified private or state-owned lands. As a result the proposal in part privatizes the killing of wolves, thereby restricting public oversight of activities fraught with opportunities for abuses such as killing more wolves than authorized or baiting wolves to their deaths.
Today's revised proposed rule will be the subject of two public hearings:
* Aug. 11, 6 p.m. to 9 p.m., Fort Apache Indian Reservation near Pinetop, Ariz.
* Aug. 13, 6 p.m. to 9 p.m., Truth or Consequences, N.M.
Background
At last count in January, only 83 Mexican wolves survived in the Southwest, including a mere five breeding pairs. Scientists have shown that inbreeding caused by a lack of wolf releases to the wild, coupled with too many killings and removals of wolves, is causing smaller litter sizes and lower pup-survival rates in the wild population. Expanding wolf releases to New Mexico's Gila National Forest, in particular, would enable managers to diversify the population through new releases and diminish inbreeding.
The Center for Biological Diversity is a national, nonprofit conservation organization with more than 775,000 members and online activists dedicated to the protection of endangered species and wild places.

*******************************************************************************************************************************************************************
Photo courtesy of Wolf Haven International

TO LEARN MORE ABOUT THE USFWS PROPOSAL AND UPCOMING HEARINGS, CLICK HERE. ________________________________________________________________________________________________________________________________________
Click here to join our email list for Mexican gray wolf updates and action alerts.
Visit us on Facebook here.
Donate to support our work for Mexican gray wolf recovery here.