By Rene Romo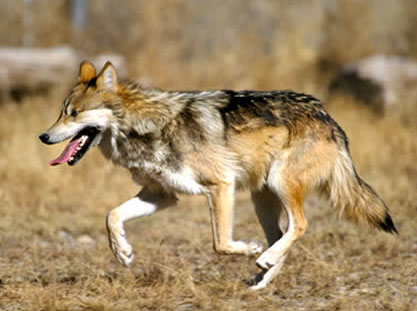 LAS CRUCES — Key changes to the 12-year-old Mexican gray wolf reintroduction effort, such as the direct release of captive-bred wolves into New Mexico, could be on the horizon with the completion of an evaluation of the federally managed program.
The U.S. Fish and Wildlife Service earlier this month issued a 130-page report assessing the status of the wolf reintroduction project that will "form the foundation" for an updated recovery plan for the endangered species, said Benjamin Tuggle, director of the FWS Southwest region.
       
The recovery plan will be developed after a team of biologists and government officials is convened later this year.
The plan is expected to include recommended changes to current rules that, critics say, have hampered the growth of the wolf population. "¦
Click Here to read the full article published on May 18, 2010 in the Albuquerque Journal (non-subscribers scroll down and click on the Trial Access Pass button to access the article).
You can send a letter to the editor in support of a new Recovery Plan and recommended changes to the current rules to the Albuquerque Journal at opinion@abqjournal.com.