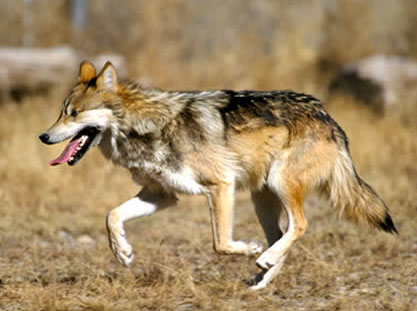 ALBUQUERQUE, N.M. (AP) — Environmentalists have petitioned the federal government to halt all trapping and snaring in an area of southwestern New Mexico where the Mexican gray wolf has been reintroduced.
WildEarth Guardians and the Sierra Club contend that more than a dozen of the wolves have been trapped either illegally or inadvertently in recent years.
Wendy Keefover-Ring of WildEarth Guardians says trapping on the range of an endangered species is irresponsible.
Click Here to read the full article and post a comment.
This Associated Press article was published in the Artesia Daily Press and in the Albuquerque Journal on June 12, 2010. A letter to the editor can be submitted to the Artesia Daily Press at http://www.artesianews.com/connect/submit-a-letter/ and to the Albuquerque Journal at http://www.abqjournal.com/letters/new