New In the Press: AZ Republic Editorial
Mexican gray wolves are a powerful part of the natural heritage of the Southwest. But without help, they may fade away like a distant howl or crumple with the crack of a rifle shot.
By agreeing to consider whether these wolves should be listed as a separate subspecies under the Endangered Species Act, the U.S. Fish and Wildlife Service offers hope to a faltering reintroduction effort.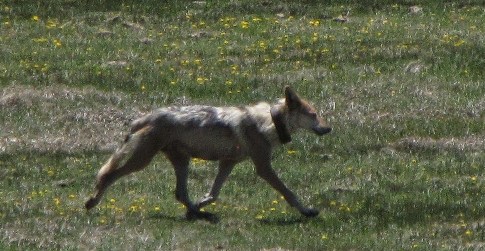 The program began in 1998, and it showed promise at first. Wolves bred in the wild, raised pups and quickly learned to take down wild prey. But the program was largely managed to satisfy the concerns of ranchers, who continue to oppose this effort to return wolves to an ecosystem that is incomplete without these top predators.
Because of the way the program was managed, many wolves were removed from the wild – some because of encounters with cattle that wolf biologists say could have been avoided had ranchers been more cooperative. In addition, wolves have been found shot, including three this summer.
As a result, in January there were only 42 wolves found in the recovery area that straddles eastern Arizona and western New Mexico. According to Michael Robinson of the Center for Biological Diversity, that is down 19 percent from the previous year and represents the fifth-straight year of population stagnation or decline.
Dramatic changes are essential to turn this around.
"¦
To read the full editorial published in the Arizona Republic on August 6, 2010, and submit a comment, click here.
You can submit a letter to the editor thanking the Republic for this editorial and supporting changes to turn the Mexican wolf recovery program around at http://www.azcentral.com/arizonarepublic/opinions/sendaletter.html.
Click here to learn other ways you can help bring about the recovery of the highly endangered Mexican gray wolf.