New in the Press: Agency claims no authority to enforce executive order protecting Mexican gray wolf
By Staci Matlock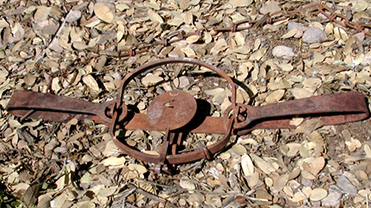 The head of the state Department of Game and Fish says the agency has no legal authority to prohibit coyote traps in the Mexican gray wolf recovery area in southwestern New Mexico, although setting traps for other fur-bearing animals has been banned for six months.
"There is no statutory authority for the State Game Commission or the Department of Game and Fish over trapping coyotes," said Tod Stevenson, the department's director. "Therefore, we don't have the ability to tell folks what they can and cannot do around that."
"¦
John Horning, executive director of the Santa Fe-based WildEarth Guardians, which has advocated for the gray wolf protection, said he was disappointed but not surprised by Stevenson's response. "They've fabricated a loophole to allow, almost encourage, trappers into the wolf recovery area," Horning said. "Their regulations plainly say traps that could 'reasonably be expected to catch a protected furbearer' are regulated. The bottom line is that they can allow all the coyote killing in the world (that) they want, they just can't allow coyotes to be trapped within the wolf recovery area."
Horning said his group is asking Richardson to intervene and is considering other legal options.
The Mexican gray wolf is protected under both state and federal endangered species laws as an "experimental, non-essential population." The decade-old reintroduction program is managed by the U.S. Fish and Wildlife Service in New Mexico and Arizona. By the end of 2009, there were still only 42 gray wolves in the wild, according to the agency's count.
"¦
To read the full article, published by the Santa Fe New Mexican on November 12, 2010, and post a comment, click here.
Submit a letter to the editor calling on the Department of Game and Fish to ban all trapping, including traps for coyotes, in Mexican gray wolf country: http://www.santafenewmexican.com/SendLetter/
Letters can also be submitted to the Albuquerque Journal, which ran a similar story on November 12, 2010.
Click here for more information about the trap ban.
Photo credit: Leghold trap courtesy of M. K. Ray