More Great Letters to the Editor Championing Mexican Wolf Protection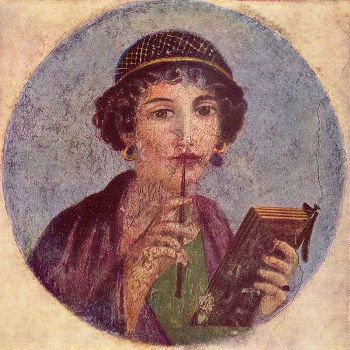 Writing a letter to the editor of your local newspaper is an excellent way to let elected officials and your fellow citizens know how important it is to protect Mexican wolves.  Surveys of newspaper readers show that the letters page is among the most closely read parts of the paper. It's also the page policy-makers look to as a barometer of public opinion. 
Several excellent letters written by lobo supporters have been published in the past month.
Recent letters open a window of opportunity to submit your own letter thanking the paper and the letter's writer and sharing your support for Mexican wolves.
Albuquerque Journal, Feb. 24, 2011
Submit a short letter here.
Wolves Key to Nature's Balance 
As a supporter of the reintroduction of the Mexican gray wolf, I would like to thank you for the great news of the lawsuit that is being dropped by the anti-wolf folks.
 
Human beings have "meddled" with nature, much to our own detriment. The few wolves in the wilderness are necessary for the "balance of nature." We will be our own end if we continue on a path of destroying our wilderness, the animals there, the sea and the life there. We are a part of the earth, not separate from it.
 
When will we ever learn?
PAT WOLPH, Silver City

Arizona Republic, February 22, 2011
Submit a (<200 word) letter here.
Wildlife must have voice of the people
Recently, I was fortunate enough to witness the magnificence of a bald eagle literally flying in my path as I was traveling home from work.
Aside from the exhilaration of the experience, it reminded me of just how close this species came to extinction in the '60s.
But we had the wisdom and prowess as a nation to recognize the need to take action. Now, it is the Mexican gray wolf that needs our attention.
It, too, is a symbol of our freedom and the fortitude to endure hardship under economic and political challenges. It needs a voice, the voice of the people of Arizona.
With only 50 Mexican gray wolves left, half of which reside in our state, it's time to step up and protect this symbol of our American heritage.
It's time to protect the foundation of those laws, such as the Endangered Species Act, that makes the possibility of experiencing the wonders of wildlife a part of our everyday lives.
ELLEN MILLER, Flagstaff

White Mountain Independent, February 18, 2011
Submit a (<300 word) letter here.
Room in the forest for all God's creatures
To the Editor:
Montana Congressman Dennis Rehberg, is going to introduce two bills this session that will remove all wolves in the country from the Endangered Species Act. This would include our own Mexican Grey Wolf.
A recent count put their number at only 50 still in the Apache-Sitgreaves and the forests of Eastern New Mexico.
The effort to introduce the Gray Wolf has been stymied by criminals who take the law into their own hands. The leading cause of grey wolf deaths is illegal killing by those who claim the right to decide the fate of this animal rather than share the land with this beneficial predator. Studies have shown that wolves increase the health of elk and deer herds, and other wildlife and plant communities. These are based on science, not personal opinion.
Wolf predation accounts for less than 1 percent of all cattle losses in Arizona and New Mexico, and livestock owners have been compensated for wolf predation. Interested groups are now focusing more on resources to help ranchers prevent livestock encounters through the use of wolf-detering fladry , range riders, fencing, trained dogs, and other measures. I know of no verified attack on humans by any grey wolf, and have not been bothered by any wolf I seen in the forest while on foot. They keep a respectful distance and back off when approached.
The White Mountain Conservation League has joined other supporters of the Mexican Grey Wolf in building a reward fund of up to $60,000 for information leading to the arrest of the murderers of these creatures, and I urge those with information to contact the US Fish and Wildlife Service for information.
There is room in the forest for all God's creatures, even the late-arriving Europeans.
DAVE HOLAWAY, Eagar

Arizona Daily Sun, February 17, 2011
Submit a (<250-word) letter here.
Mexican gray wolves deserve protection
To the editor: Thank you for publishing the Op-ed by Steve Robinson on Feb. 9; I found it very informative. My family has been following efforts to save the Mexican gray wolf from extinction and is dismayed that the Arizona Game and Fish Department chose to support removing them from the Endangered Species Act at this critical point in the wolves' survival. Removal from protection should only occur through proper channels, and be based on scientific data, and not through legislation based on other motives. It would be a great tragedy and a monumental loss to the natural world if the Mexican gray wolf became extinct due to lack of science and political will to protect it. I urge President Obama to veto any legislation placing Mexican grey wolves in danger of extinction.
JULIA ROUVIER, Flagstaff
Alibi, February 16, 2011
Submit a short letter here.
A Green Fire Still Burns
Dear Alibi,  
As a supporter of Mexican wolves, I was pleased to read the article "Lawsuit Against Wolves Withdrawn" in a local paper. The same anti-wolf interests that filed this lawsuit are now working to strip our beleaguered Mexican wolves of Endangered Species Act protections. The little lobos only number 50 animals in the wild and they face extinction.
 
In his essay "A Monument to a Passenger Pigeon," Aldo Leopold states, "For one species to mourn the death of another is a new thing under the sun." While perhaps true in 1947, unfortunately, now species go extinct at an alarming rate.
 
But to allow the extinction of the lobo is unacceptable. They are critical to their ecosystems and they are well-loved. According to one survey, seven in 10 New Mexican voters support the recovery of Mexican wolves. The extinction of the lobo is not worth a couple of cattle.
 
Recently, Sen. Orrin Hatch (R-Utah) introduced a bill (SB 249) that would strip endangered species protection from all gray wolves (Canis lupus). If passed, the result will spell wolf eradication—but it is especially significant to the Mexican wolf because it is so imperiled.
 
We need Congress to uphold the tenets of the Endangered Species Act for the benefit of all wildlife, and not to take protection away from a species for a vocal few and their big-business political allies.
 
To paraphrase Leopold, there will always be wolves in books and in museums, but these are effigies and images, dead to all hardships and to all delights. Book wolves know no urge of seasons; they feel no spring kiss of their young, no sun in summer nor wind in winter. They live forever by not living at all.
CHRISTINA HARTSOCK
Many thanks and congratulations to these talented and dedicated letter writers-your letters make a big difference in the effort to protect and recover our lobos!
Please take a few minutes and write your own letter to the editor today.
Letter Writing Tips & Talking Points
Below are a few suggestions for ensuring your message gets through clearly; if you need additional help or want someone to review your letter before you send it, email it to info@mexicanwolves.org:
* Stress that only about 50 Mexican gray wolves remain in the wild; now is not the time to remove them from the protection of the Endangered Species Act.
* Encourage President Obama and https://www.govtrack.us/congress/membersto fight all bills that would weaken the Endangered Species Act and place wolves at greater risk of extinction and ask your fellow citizens to speak up against them.
* Point out that these bills set a precedent that endangers all wildlife.
* Talk about your personal connection to wolves and why the issue is important to you. If you're a grandmother wanting your grandchildren to have the opportunity to hear wolves in the wild, or a hunter who recognizes that wolves make game herds healthier, or a businessperson who knows that wolves have brought millions in ecotourism dollars to Yellowstone, say so..
* Keep your letter between 150-300 words, depending on the paper's limit.
* Provide your name, address and phone number; your full address and phone number will not be published, but they are required in order to have your letter published.
Thank you, and please share any letters you submit with us: info@mexicanwolves.org.