Mexican Wolf Art and Photo Contest Winners are Andrea Morales, Marlene Barrett, and Miki Wolf —Krenelka!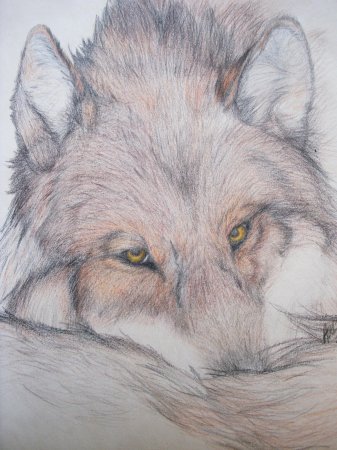 We want to congratulate the top vote getter in our Mexican wolf art and photo contest, Andrea Morales!  Andrea's beautiful wolf will be our Mexican gray wolves Facebook page profile photo for the next month and she will receive a $25 gift card. We also want to congratulate Marlene Barrett, who came in a close second, and Miki Wolf-Krenelka, who won third place. We'll be sending Marlene and Miki some goodies too.
Many thanks to all the amazing artists who submitted their work to help us increase our store of amazing images!!!  We try to post fresh, engaging Mexican wolf photos and artwork with our content to help people connect with lobos-the entries we received will add new life to the website!
Our Facebook fans judged the contest by giving Likes to their favorites.  You can see all of the entries here on our Facebook page. If they inspire your creativity, keep in mind that we will definitely have another contest in the future!
Photos from Top to Bottom:
First Place Entry by Andrea Morales
Second Place Entry by Marlene Barrett
Third Place Entry by Miki Wolf-Krenelka