By Christine Steele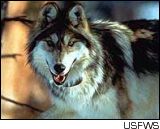 SILVER CITY – The Center for Biological Diversity, a conservation organization dedicated to the protection of endangered species and wild places, challenged the U.S. Fish and Wildlife Service to take action in the next two weeks, to move along the agency's efforts on the issue of the Mexican Wolf Recovery.
The call came on the heels of the release of the Mexican Wolf Conservation Assessment, a non-binding document that assesses the results of Fish and Wildlife's Mexican wolf recovery efforts.
The assessment documents the significant threats to the Mexican wolf from poaching and from the Fish and Wildlife Service's own management decisions in removing wolves from the wild, and the vulnerability of the single wild Mexican wolf population in southwestern New Mexico and southeastern Arizona – last counted in January at 42 animals and two breeding pairs – and of the approximately 300 wolves in 47 captive-breeding facilities in the United States and Mexico.
Click here to read the rest of the article in the Silver City Sun-News.
Please write a letter to the editor urging the Fish and Wildlife Service to take action to recover Mexican wolves.
Letter writing tips are here.
Letters can be sent to the Silver City Sun-News at: hwise@scsun-news.com