Jane Lindskold: Wednesday Wanderings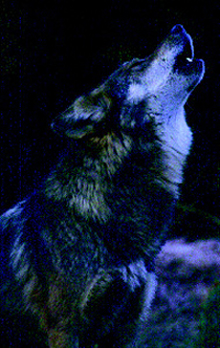 This coming Friday (March 23), I'm attending an event I'm really looking forward to.  Wolf Fest 2012 will be held on the University of New Mexico campus: on Smith Plaza and in the Dominguez Courtyard near Zimmerman Library.
Q: What is Wolf Fest 2012?
A: Wolf Fest 2012 is a day-long festival being held with the purpose of raising awareness of the plight of the Mexican wolf.  It will feature booths from various groups interested in ecological and wild life issues, letter writing stations, and other events.  Wild Spirit Wolf Sanctuary (that's one of their residents in the associated photo) will be attending with one of their wolf ambassadors, members of their knowledgeable staff, and a bunch of wolf-related gift and education items.
Q: Why is UNM hosting this event?
A: For one, the lobo (that's Spanish for "wolf") is the university mascot so it's a perfect fit.
For another, various campus organizations, including the Biology Undergraduate Society, the Biology Graduate Student Associations, and the Wilderness Alliance of UNM were willing to put in a huge amount of work to set up the event.   They're aware that the Mexican Wolf is in need of advocates who can provide informed and intelligent discussion as to why our wild places need wolves.
Q: No offense, Jane, but what the heck is a Fantasy Writer doing appearing as one of the speakers?
A: No offense taken!  Actually when I was first e-mailed my invitation, that's exactly what I wrote to S.  Kevin McCormick (one of the organizers).   After all, the other invitations had gone out to science or ecological awareness groups such as Defenders of Wildlife, the Center for Biological Diversity, and the Albuquerque BioPark.
Kevin's answer was eloquent and interesting enough that I'd like to paraphrase it.  He explained that Wolf Fest 2012 had been inspired in part by a talk he had enjoyed with Dave Parson.  Mr. Parson had explained how he could try to explain with facts and charts just how wolves were a necessary part of the ecosystem but that in the end: "a passionate plea of understanding would make all the difference.  I [Kevin] think introducing the community to your Blind Seer series would be of great help in that regard."
Since I am indeed passionate about wolves and especially about how often wolves are misrepresented in fiction, folklore, and supposed fact, I am delighted to participate in Wolf Fest 2012 and help set the record straight.
Q: So, where will you be?  And when?
A: Weather permitting, I'll be in the Dominguez Courtyard between 10:00 a.m. and 2:00 pm.
This courtyard is over near Zimmerman Library.  I'll be there along with the folks from Wild Spirit Wolf Sanctuary.  The organizers kindly arranged for this special area so that the ambassador wolf would not be overwhelmed by crowds.   Then they offered to include me, so I would have a more controlled environment in which I could talk with those who dropped by.   I was very happy to accept.  After all, this means I get to spend several hours with one of the wolves!
Q: I like wolves well enough, but what if I wanted to come and talk to you about writing or some of your non-"Blind Seer books""¦   Is that, okay?
A: Absolutely.   The folks from UNM's book store have ordered copies of my books for sale, so I'll be there in my "writerly" as well as "wolf-fan" capacity.
I'd be very happy to answer any questions I can about writing, both as a craft and a business.  Please remember, no question is "dumb."  During my very first book signing, I was able to reassure a budding novelist that he wasn't expected to come up with cover art for his book.  The look of relief on his face permanently addicted me to answering questions about all aspects of writing.
I hope to see some of you there!
Wolf Fest 2012 takes place Friday, March 23 at the University of New Mexico Campus.