In the Press: Wolf shot in Apache County, another dead in New Mexico, third missing;
By: Karen Warnick, The Independent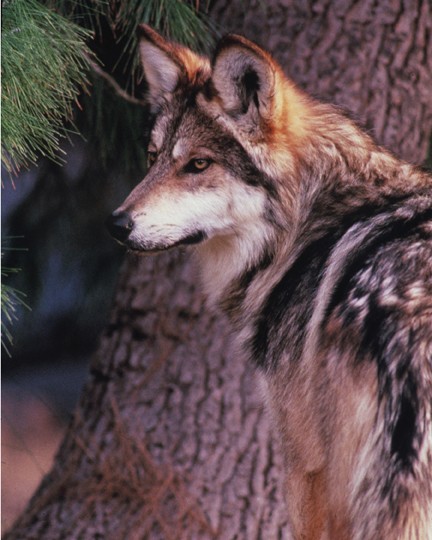 APACHE COUNTY-An alpha male wolf belonging to the Hawks Nest pack, which lives in the area east of Big Lake on the Apache-Sitgreaves National Forest, was found dead on June 18. Officials with the U.S. Fish and Wildlife Service say it died from a gunshot wound, though they haven't indicated where it was found.
The Hawks Nest Pack was one of the first packs released in Arizona in the federal effort to reintroduce the endangered Mexican gray wolves to the Southwest.
A second alpha male wolf, part of the San Mateo Pack, had been observed traveling in the north-central portion of the Gila National Forest. The wolf was found dead on June 24 and cause of death is still under investigation. "¦
To read the full story, published in the White Mountain Independent, and submit a comment, Click Here. 
Please submit a letter to the editor of the White Mountain Independent urging immediate action to stop the killings and release the Engineer Springs family of captive wolves into the wild: postmaster@wmicentral.com
For more actions you can take to help pull Mexican wolves back from the brink of extinction, Click Here.
Reward offered:
Together, federal and state agencies, the Phoenix Zoo and a host of conservation groups including the Sierra Club, the Center for Biological Diversity, the Sky Island Alliance and the Animal Defense League of Arizona have offered a total of $52,000 for information leading to the apprehension of someone responsible for shooting a Mexican gray wolf.
WildEarth Guardians has pledged an additional $2,000, White Mountain Conservation League has pledged $900, and the Humane Society of the U.S. and the Humane Society Wildlife Land Trust have recently pledged an additional $2,500 for the reward.  Coupled with the current reward, the total amount offered is now up to $57,400.
Click Here to print reward posters for distribution. These look great and really grab people's attention when printed on bright "day-glo" colored paper.