In the Press: Let Binder Park Bring Out the Wolf in You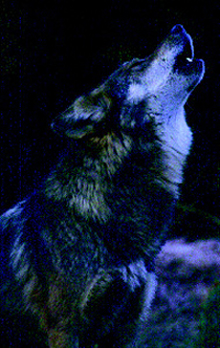 – Battle Creek, Michigan
After 20 years of participation in wolf conservation, Binder Park Zoo is once again hosting the Howl-A-Palooza, a celebration of everything wolf, on Saturday, Oct. 1. In partnership with National Wolf Awareness Week, Binder Park Zoo will be offering special activities throughout the day for guests and wolves alike. In addition, while supplies last, all guests will also receive a free Wolf Awareness Week poster provided by the Timber Wolf Alliance.
For starters, Binder Park Zoo will present Mexican wolf keeper tails at noon, 2 p.m. and 4 p.m., all at the Mexican wolf exhibit. Learn about their diet, native habitat and how important the survival of this endangered species truly is.
Do you think you have what it takes to out-howl one of the best known howlers in the United States? Guests can try their luck at the howling contest at 3 p.m. to win cool prizes.
In addition to their howl, wolves are known for having highly acute senses, much more so than humans. Visit the Wolf Senses Discovery Center on the Smith Snow Leopard Lawn to learn just how amazing a wolf's sense of sight, hearing and smell really are.
In addition to these fun and educational activities, guests always have the opportunity to "Mark Their Territory" at Binder Park Zoo by purchasing an engraved brick along the Avenue of Flags. Forever memorialize a loved one, show your company's support or simply show your family how much you really care.
For a limited time, guests can even ADOPT one of the Mexican wolves currently residing at Binder Park Zoo for only $40. Each ADOPT parent will receive an official ADOPT certificate, an informational fact sheet about Mexican wolves, a color photograph of the ADOPTed wolf and a Mexican wolf plush.
Howl-a-Palooza offers guests the perfect opportunity to learn about wolves, their conservation status and to hear from Binder Park Zoo's very own Mexican wolf Zookeepers. "¦
Since 1991, Binder Park Zoo has been home to one of the most endangered wolf species, the Mexican gray wolf. Once common in the southwest United States and northern Mexico, they were nearly eliminated in the first half of this century by ranchers who feared that the wolves were a threat to cattle. The extermination effort nearly succeeded, but a few Mexican wolves survived in captivity and in remote areas of Mexico. From these few survivors, a captive breeding program began in 1979 with the eventual goal of reestablishing Mexican wolves in the wild. Amazingly, the first release in an effort to repopulate this species occurred on March 29, 1998, and included a female Mexican wolf born at Binder Park Zoo.
To learn more about Binder Park Zoo and Howl-A-Palooza, visit
www.binderparkzoo.org
or call 269-979-1351. "¦
*******************************************************************************************************************************************
You can read the full article here

Photo courtesy of Robin Silver