In the Press: ESA Rider Averted, but Some Species Remain in Cross Hairs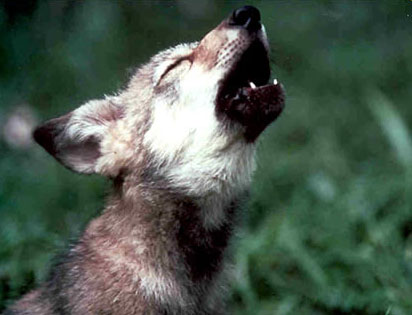 By PHIL TAYLOR
Despite voting this week to overturn a controversial moratorium on Endangered Species Act listings, the House's Interior Department and U.S. EPA funding bill — and expected GOP amendments — would roll back or prevent protections for a handful of individual species, including bighorn sheep, lizards, wolves and grouse.
Rep. Steve Pearce (R-N.M.), following the defeat Wednesday of the rider to preclude new Fish and Wildlife Service species listings or critical habitat designations, said he plans to introduce an amendment that would prevent an "endangered" listing for the dunes sagebrush lizard, which FWS has warned faces grave threats in New Mexico and western Texas from oil and gas activities. "¦
Pearce said he will also again offer an amendment that would strip funding for the recovery program of the endangered Mexican wolf in Southwestern states, where only 50 of the animals remain in the wild but they have come into conflict with ranchers.
In addition to the amendments, which are yet to be debated, the House's fiscal 2012 funding bill, H.R. 2584 (pdf), includes several provisions to protect ranching interests from bighorn sheep and lawsuits from groups that claim grazing harms native species.
Democratic lawmakers earlier this week said they intend to offer an amendment to overturn a proposal on page 126 of the bill that would prohibit the federal government for the next five years from taking any action involving bighorn sheep that would reduce the amount of livestock on public lands.
Environmentalists have railed against the rider, arguing that wild bighorn sheep once numbered in the millions across the West, but had been reduced to fewer than 8,000 in 1960 due to development threats.
While restoration steps have nearly tripled the bighorn sheep population since then, the rider "would undermine decades of work and the millions of dollars invested to restore populations of bighorns in the West," said Bobby McEnaney of the Natural Resources Defense Council.
"And on a fairness level, these riders amount to earmarks given that they stand to economically benefit a select few ranchers, placing their interests far and above the greater good," McEnaney said in blog post yesterday.
A separate rider aims to protect ranchers from environmental lawsuits by requiring that groups first exhaust all administrative appeal options, a lengthy process designed to stem legal assaults.
Other pro-grazing language includes a five-year extension of a provision allowing the Bureau of Land Management to extend existing grazing permits while it completes environmental reviews of 10-year renewals; a provision allowing BLM to transfer permits under the same conditions without triggering a National Environmental Policy Act review; and language exempting the process of livestock trailing from NEPA reviews for the next five years. "¦
Democrats earlier this week failed to remove bill language from Rep. Cynthia Lummis (R-Wyo.) that would bar legal challenges to a future delisting of the gray wolf in Wyoming.
The controversial provision, which mirrors language passed in the bipartisan continuing resolution in April that delisted the wolf in Montana and Idaho, faces an uncertain future in the Democrat-controlled Senate. "¦
Click here to read the full article published by the New York Times.
PLEASE CALL AND EMAIL YOUR REPRESENTATIVE TODAY AND ASK THEM TO VOTE AGAINST ANY RIDER THAT WOULD REDUCE FUNDS OR PROTECTIONS FOR WOLVES!  https://www.govtrack.us/congress/members
Click here to learn more about the devastating impacts of Rep. Pearce's rider on Mexican gray wolves.