In The News: US authorities investigate death of Mexican gray wolf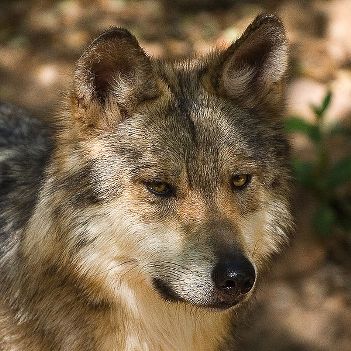 ALBUQUERQUE, N.M. — Wildlife managers say investigators are looking into the death of a Mexican gray wolf that found last month in New Mexico.
The U.S. Fish and Wildlife Service says the male endangered wolf belonged to the Elk Horn pack, which has been roaming an area just west of the Arizona-New Mexico state line.
Officials say there have been eight documented wolf mortalities in the first six months of 2019. They have not released any details about the circumstances of the deaths.
Survey results released earlier this year indicated there were at least 131 wolves in the mountain ranges spanning southwestern New Mexico and southeastern Arizona.
A subspecies of the Western gray wolf, Mexican wolves have faced a difficult road to recovery that has been complicated by politics and conflicts with livestock.
—————–
SEND A LETTER TO THE EDITOR!
This article was published in the Albuquerque Journal. You can submit a letter to the editor using their online form.
TALKING POINTS:
Mexican gray wolves are critically endangered and every illegal killing does significant damage to the recovery of the species.

The U.S. Fish and Wildlife Service must get serious about curbing illegal killings of endangered Mexican gray wolves by increasing public acceptance of wolves, increasing penalties to dissuade wolf killers, and by accepting contemporary research on negative impacts of removing wolves who depredate.

Return of the Mexican gray wolf to the wild is supported by more than 70% of the people who live, work, vote, and call this region home. The priority of this species' survival should reflect that social value.

Far too many endangered Mexican gray wolves are illegally killed every year. Wolf deaths set recovery back and cause the effort to cost taxpayers more every time a valuable endangered species is killed.

We have an opportunity to ensure that the next generation lives in a world where wolves are part of the balance in nature and not just a museum specimen.

The Fish and Wildlife Service must release well-bonded wolf families from captivity to ensure that the loss of one wild lobo doesn't impact the survival and genetic diversity of the pack.

Killing a Mexican wolf is a violation of the Federal Endangered Species Act and can result in criminal penalties of up to $50,000, and/or not more than one year in jail, and/or a civil penalty of up to $25,000.