In the News: Lawmakers Taking Aim at Federal Government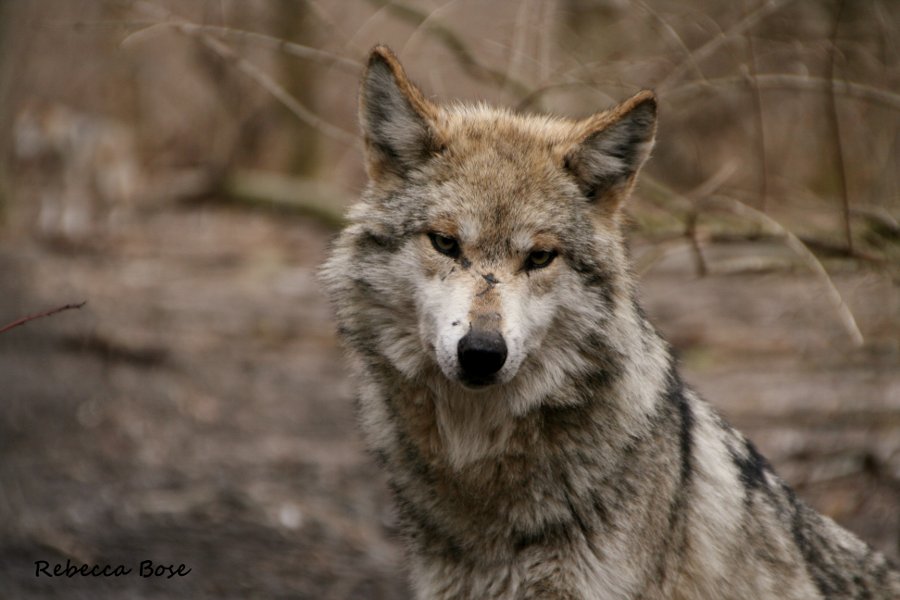 PHOENIX (AP) — A conservative Arizona lawmaker wants to ban state agencies from helping the National Security Agency collect phone and Internet "metadata."
Another wants to require federal agents to register with the local sheriff, show a warrant and force the government to hand over any fines they collect to the state and county. And a third is pushing a bill allowing the state agriculture department or a rancher to shoot any Mexican gray wolves they believe have killed livestock regardless of any federal law protecting the endangered species.
All three proposals show the Republican-controlled Arizona Legislature's penchant for wagging its finger at the federal government is far from satisfied despite rebukes from federal courts on the state's efforts to control immigration reform and push the limits of abortion restrictions.
And they all push up against the supremacy of the federal government, according to Democratic lawmakers and a constitutional law professor.
The NSA bill is sponsored by Republican Kelli Ward of Lake Havasu City. The freshman tea party lawmaker said her bill is needed to prevent the federal government from invading the privacy of Arizonans without a warrant.
"The 10th Amendment allows states to stand up against unconstitutional federal law," Ward said Monday of her Senate Bill 1156. "It's a state issue because many times the NSA is turning that information over to our local and state law enforcement and using that in cases that are basic criminal prosecutions, not anything to do with terrorism."
Senate Bill 1093 requiring federal agents to register with the local sheriff is designed to put some check on federal agencies that show up at mines and other businesses and demand to inspect them, said Sen. Chester Crandell, R-Heber.
"And nine times out of 10, or maybe should I say 10 time out of 10, they always leave with a fine or a fee for their services," Crandell said. "So what this does is put the county back in charge of protecting his people from illegal search and seizures, those things that are not necessary. Doesn't limit them from going in, doesn't limit them from establish a fine or whatever."
The bills targeting grey wolves was prompted by the reintroduction of the animal in Arizona and New Mexico and a proposal to allow their numbers to increase.
Sen. Gail Griffin, R-Hereford, said her push-back against the federal wolf recovery efforts is needed to protect people and livestock in rural Arizona.
"We're sending the wrong message," Griffin said. "If a wolf is attacking you or your property, you should have the right to protect yourself, your livestock or your property, that's just the way it should be."
All three bills are criticized by Democrats, who say they are a distraction from more important state business and are unconstitutional.
"The one thing they have in common is once again we are trying to tell the federal government what they can and cannot do," said Sen. Steve Gallardo, D-Phoenix. "They're not happy with President Obama or the federal government, so what do they do, they introduce bills that are wasting our time, that are causing us to be distracted (from) the real areas that are facing Arizona."
Sen. Steve Farley, D-Tucson, agreed.
"One of these days I'm going to append a secession amendment to one of these bills because that's what they all seem to be about," he said.
The bill requiring federal officials to register with the local sheriff and pay a fee passed the Senate public safety committee last week. Griffin's bill protecting against violations of the Endangered Species Act passed the Senate government committee Monday and Ward's bill also passed despite testimony from state agencies and law enforcement associations that it would affect their ability to pass routine information to the federal government.
All three are likely unconstitutional, said Paul Bender, a constitutional law professor at Arizona state University's law school.
"The federal law is supreme and the state has to follow it," Bender said. The proposals requiring federal agencies to register with local law enforcement and telling Arizonans they can't face federal prosecution if they kill an endangered wolf are clearly outside the Legislature's purview, he said. And telling state and local officials that they don't have to comply with a federal officer's demand for information if they don't have a warrant is especially troublesome, he said.
"These kinds of statements that we're free from federal law, don't obey this federal law, can be really dangerous," Bender said. "If they rely on what the Legislature says they might end up committing a federal crime. If they want to express that feeling they should just pass a resolution — but when they're telling people they don't have to obey a federal law, that's dangerous."
This article was published in the

Mohave Valley Daily News

on February 4, 2014.
*********************
Please Act Today to stop Sen. Gail Griffin's
anti-wolf bill from moving forward!
The letters to the editor page is one of the most widely read, influential parts of the newspaper. One letter from you can reach thousands of people and will also likely be read by decision-makers.  Tips and talking points for writing your letter are below, but please write in your own words, from your own experience. These are also good talking points for contacting your legislators.
Letter Writing Tips & Talking Points
At last official count, only 83 Mexican gray wolves were found in the wild, making them the most endangered wolf in the world. Senator Griffin's bills aim to push them closer to extinction. SB 1212 encourages people to kill Mexican wolves, a violation of federal law.

Sen. Griffin's proposed legislation will waste taxpayer money on litigation to impede wolf recovery and embarrass the state by attempting to illegally override federal laws that protect endangered species. 

The livestock industry has a responsibility to share public lands with wolves and other wildlife. There are many tried and true methods to avoid conflicts between livestock and wolves. Funds are available to help livestock growers implement nonlethal deterrents, better animal husbandry practices, and other innovative tools that minimize conflict.
Polling showed 77% of Arizona voters support the Mexican wolf reintroduction. Legislation to impede wolf recovery is a slap in the face to the majority of voters who want wolves to thrive.
Wildlife biologists believe that Mexican wolves will improve the overall health of the Southwest and its rivers and streams — just as the return of gray wolves to Yellowstone has helped restore balance to its lands and waters.
Wolves generate economic benefits – a University of Montana study found that visitors who come to see wolves in Yellowstone contribute roughly $35.5 million annually to the regional economy.
Wolves once lived throughout Arizona and played a critical role in keeping the balance of nature in place. We need to restore this important animal that has been missing for too long.
Make sure you:

Thank the paper for publishing the article.
Do not repeat any negative messages from the article, such as "cows may have been killed by wolves, but"¦"  Remember that those reading your letter will not be looking at the article it responds to, so this is an opportunity to get out positive messages about wolf recovery rather than to argue with the original article.
Keep your letter brief, between 150-300 words.
Include something about who you are and why you care: E.g. "I am a mother, outdoors person, teacher, business owner, scientific, religious, etc."
Provide your name, address, phone number and address.  The paper won't publish these, but they want to know you are who you say you are.
If you live in AZ, please also contact your Senator directly and tell them politely that your expect them to oppose these bills that embarrass Arizona, waste taxpayer money and fly in the face of overwhelming majority public support for wolf recovery.
You can learn more about this bill, as well as two other anti-Mexican wolf bills currently on the books by

clicking

here

.
Thank you for speaking out to save Mexican wolves!
________________________________________________________________________________________
Click here
to join our email list for Mexican gray wolf updates and action alerts.
Visit us on Facebook
here
.
Photo credit: Rebecca Bose, Wolf Conservation Center