In the News: Feds release endangered wolf pups in New Mexico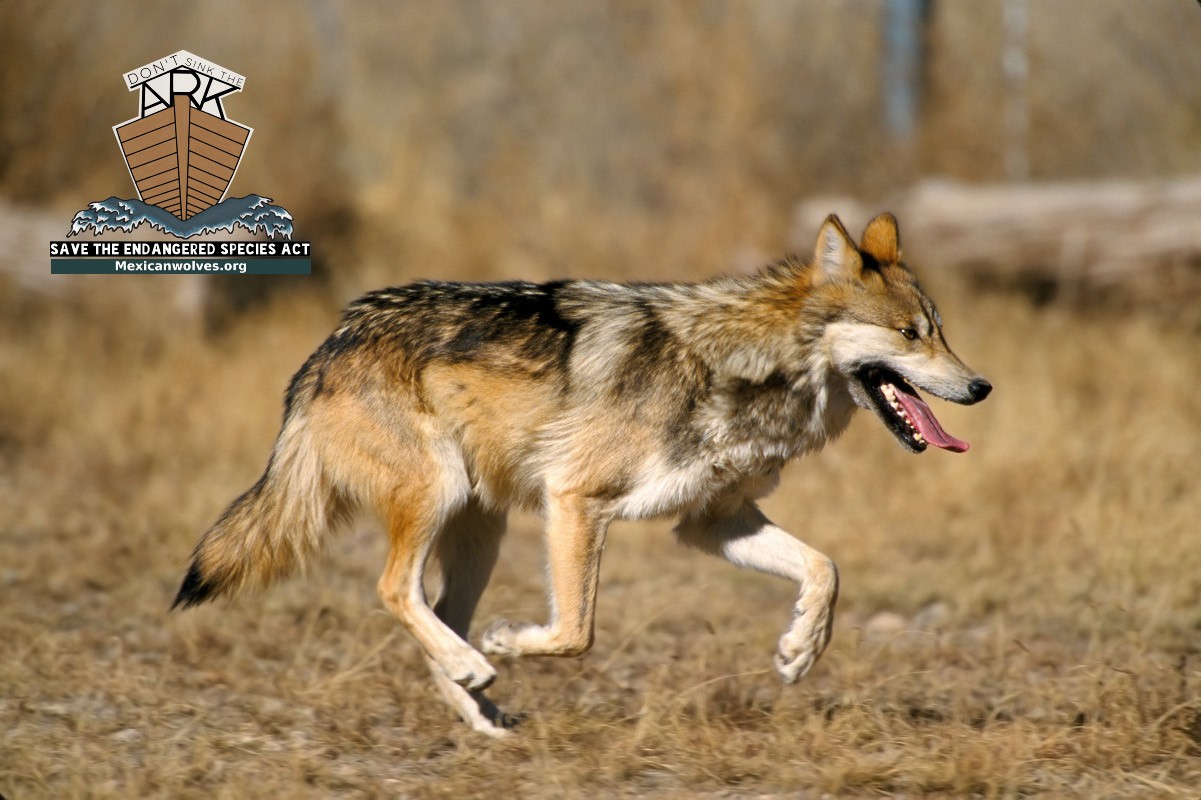 ALBUQUERQUE — Federal wildlife officials have successfully placed two captive-born Mexican gray wolf pups into a wild den with a foster family.
Officials with the U.S. Fish and Wildlife Service confirmed the release Friday, a day after it was made public that the state Game and Fish Department cleared the way for a cross-fostering project aimed at boosting genetic diversity among wolves in the wild in New Mexico and Arizona.
The state this week issued a permit allowing for the placement of the pups.
As a condition, for each pup released into the den, one pup had to be removed and placed in captivity.
New Mexico officials were adamant that the number of wolves in the wild remain unchanged as a result of the temporary permit. The state and Fish and Wildlife Service are still locked in a court battle over wolf releases.
"We will continue to fight attempted federal overreach into state affairs as they relate to the Endangered Species Act in New Mexico," Lance Cherry, a spokesman for the state agency, said Friday.
New Mexico has complained about the way the wolf reintroduction program is managed, and in 2015 it refused to issue a permit to Fish and Wildlife to release more of the predators. Federal officials decided to release them anyway, citing an urgent need to expand the wild population to prevent inbreeding. A court fight ensued.
The 30-day permit for the pups' release followed a recent decision by a federal court to lift a temporary restraining order that had stopped Fish and Wildlife from releasing more of the animals.
New Mexico and other states have argued that the Endangered Species Act requires the federal agency to cooperate with them on how species are reintroduced within their borders.
As for the wolves, New Mexico contends there's no way to determine whether proposed releases would conflict with the state's own wildlife management because federal officials have yet to develop a comprehensive recovery plan for the wolves. The federal agency is under a court order to release a draft plan later this year.
The captive-born wolf pups were placed Wednesday with the litter belonging to the San Mateo pack, which roams part of the Gila National Forest in southwestern New Mexico.
Federal officials said Friday they were pleased the state cleared the way for the cross-fostering effort, citing its importance to the species' genetic pool.
Only about 110 Mexican gray wolves live in the wild. The federal government added them to the endangered species list in 1976, and Fish and Wildlife began reintroducing them to parts of their original range in New Mexico and Arizona in 1998.