In the News: Ex-Audubon Director Found Purpose in Protecting Wildlife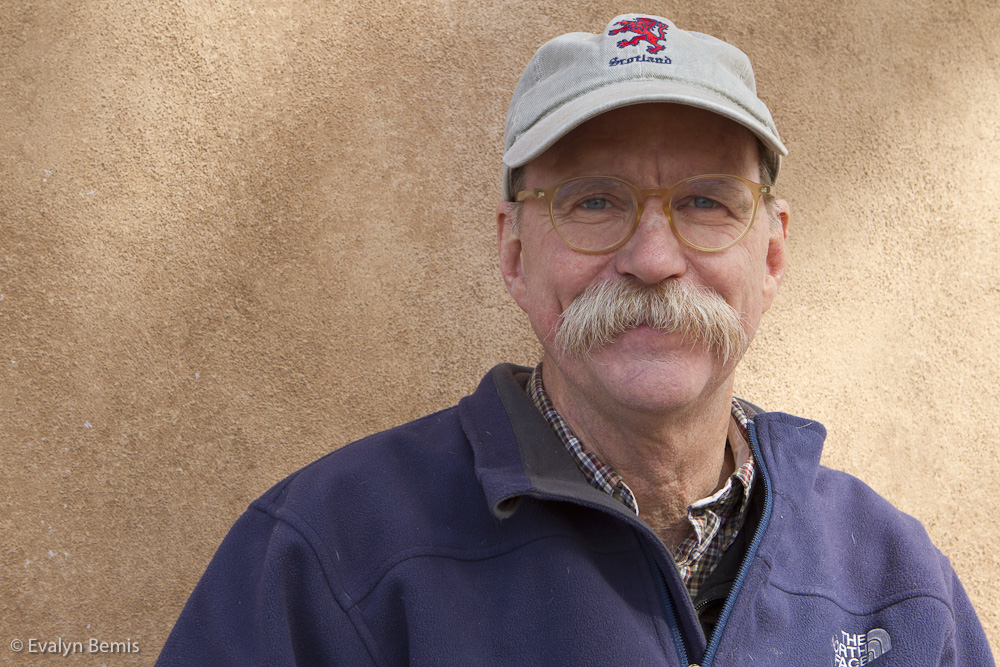 For decades, conservationist David Jay Henderson took on hot-button environmental battles that could have put him in the cross hairs of many New Mexicans.
He lobbied state and federal officials to restore the Mexican gray wolf to the wild, angering some Southern New Mexico ranchers. He fought to protect old-growth forests in Northern New Mexico from logging. He worked to restrict livestock grazing on public lands.
Henderson's saving grace, which kept people talking to him even when they disagreed with him, was his sense of humor.
"He could always put people at ease, whether it was a rancher, a logger, an environmentalist or a politician," said Jim Norton, a longtime friend. "He was very likable."
"David was serious about dealing with those issues," said another friend and colleague, Douglas Meiklejohn, executive director of the New Mexico Environmental Law Center. "At the same time, he was able to maintain a perspective and not say, as some might have, 'Look, we're at loggerheads. Let's forget about [talking].' It helps in dealing with these issues if the other side knows they can talk to you."
Henderson, who directed the Randall Davey Audubon Center for 22 years and launched the state office of the Audubon Society, died at home Aug. 4 of melanoma; he was surrounded by friends, family and his beloved dogs. He was 60 years old.
"He died very gracefully," Norton said. "He had that sense of humor all the way to the end."
Henderson's friends remember a tall man with an unruly mustache, who was proud of his Scottish heritage and kilt and had a giant love of the outdoors. He enjoyed pickup basketball games and volleyball, "when we were both young enough to do sports," said longtime friend Bill Miller, a Santa Fe engineer. They hiked the mountains and floated New Mexico's rivers, together and with their wives. In March, they took inflatable kayaks down the Rio Grande near Taos, their last river trip together.
"He was always an avid outdoors person," Miller said, calling Henderson's knowledge of birds and plants and other wildlife species "amazing."
Henderson had battled his own internal demons and was recovering from substance abuse, friends said. Even then, his sense of humor helped him acknowledge and deal with his problem. In his life's work to protect endangered species and places, he found purpose.
Norton said to understand Henderson's lasting legacy, it is helpful to know where New Mexico conservation was in 1985. Henderson moved to the state that year to take over management of the Randall Davey Audubon Center, back then little more than a collection of buildings. Henderson set out to make it a premier center for conservation policy, grass-roots organizing and outdoor education.
He was among the first to loudly and publicly call for a reintroduction of the Mexican gray wolf to the state. While the wolf population isn't where advocates hoped it would be by now, "Compared to no wolves at all, it is good," Norton said.
He fought, too, for the protection of the endangered Mexican spotted owl.
When Henderson opened the state office for Audubon New Mexico, the aim was to make a difference in the state Legislature and at the federal level in efforts to protect endangered species.
He also was committed to education. He launched field trips to the Randall Davey Audubon Center for students, then branched out to offer nature programs in public schools. The programs now reach Española, Roswell, Silver City, Belen and other towns.
Henderson served on the board of the New Mexico Environmental Law Center for 20 years and had served as a state game commissioner.
Norton said his friend was a master multitasker. "He could talk to a grass-roots organizer, then work on raising money, next talk to a U.S. senator and the next moment be mowing the lawn at the center, all in one day," Norton said. "He worked seven days a week, long, long hours."
"David really was one of the greatest champions of the New Mexico environment."
This story was published in the New Mexican on August 21, 2012
Photo courtesy Evalyn Bemis