Guest Opinion: Wolves would be good for ranching on the Front Range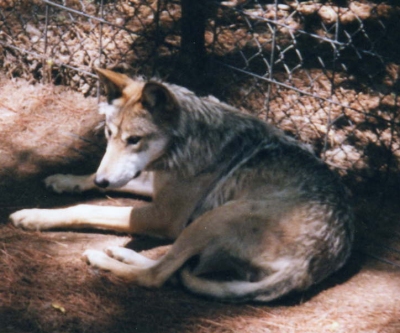 My family has been ranching and caring for the land in Boulder County for over 40 years. I care deeply about my home and am happy to share it with all the other native creatures here. However, signs of imbalance are common on the Front Range. I believe that in order to restore balance, we must look to nature.
Throughout the Front Range, I have noticed large areas of bare soil and established prairie dog colonies. The current wildlife management techniques here are lacking carnivore diversity, which is contributing to declining grasslands from both prairie dog populations and mismanagement of livestock. In order to restore balance to our natural areas, we must look from a historical vantage to include elements that existed hundreds of years ago.
Livestock and prairie dogs can coexist within diverse natural communities. The solution is to introduce carnivores, such as wolves, that will bring more balance into the system while promoting diversity in grassland areas. Throughout history, many diverse species shared the expansive grasslands in Colorado without compromising the health of soils. All animals impact the overall health of natural places, and when a species is taken away the entire makeup of a system is compromised. The elimination of wolves on the Front Range has caused the natural carnivore-prey relationship to collapse. In my opinion, we are witnessing an imbalance within the natural systems of the Front Range.
I would argue that the best solution to regenerate grassland ecosystems would be to create a management system that synergistically works with livestock, carnivores and prairie dogs. Uniting all stakeholders to work together in promoting natural processes would help shift us towards more balanced ecosystems. Those of us living on the Front Range see the prevalence of coyotes. The current system relies too heavily on their impact. The lack of wolves is creating an imbalance because coyotes are forced to manage the population growth of prairie dog colonies on public and private land. However, since there are no wolves on the Front Range, coyotes are able to choose larger protein sources such as deer, elk and livestock. That draws their attention away from smaller animals, such as prairie dogs. If wolves were introduced into the system, the coyotes would be drawn back into their natural niche and focus on smaller prey.
The overreliance on the coyote population to create a carnivore impact within the Front Range has led to the development of pack tendencies in coyote populations. There are more instances of calves on my family ranch being attacked by coyotes over the last few decades. The coyote population is moving away from their natural food sources because they are filling the void left by the elimination of wolves. I would argue that wolves are necessary to create stability within the current system. All animals have a role to play and eliminating wolves has created an imbalance of behavior within the coyote population.
This emphasizes the importance of our conservation policies, like the Endangered Species Act. For generations, wolves and other carnivores have been exterminated to make room for human activities. Policies like the Endangered Species Act not only protect our western carnivores, but also people, because we benefit from the many services provided to us by the natural world. I would encourage everyone to make sure Sens. Bennet and Gardner know that you, like me, support the Endangered Species Act and the other environmental laws that keep our lands wild and free.
As the Front Range continues to grow, more needs to be done to manage the natural systems in a way that promotes diversity and resilience for generations to come. All native carnivores have a role to play in maintaining ecological health and prosperity for all. If we manage this system to mimic nature as much as possible, the Front Range will be more resilient to human population growth and climate change.
Peter Guercio, who grew up on a cattle ranch nestled in the Colorado mountains, lives in Boulder.