Great Letters to the Editor in Southwest Papers!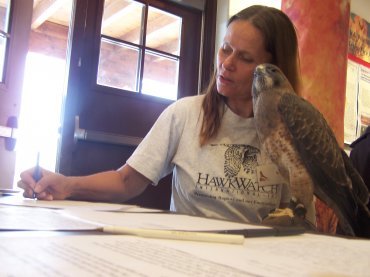 Submitting a letter to the editor is a very effective action to take for Mexican gray wolves. Media research shows that the letters to the editor section is one of the most widely read parts of the paper. Elected officials and other decision makers read or have staff read this section to get a sense of public opinion on important issues like Mexican wolf recovery.
Below, you can read excellent letters promoting Mexican gray wolf recovery that were published in newspapers in Arizona and New Mexico this summer, and find information to help you write your own.
From the Las Cruces Sun-News:
July 27: Eliminate trapping
Attending the recent Game Commission meeting in Silver City was an educational experience. I believe in hunting – responsible, respectful hunting – and the meeting taught me about hunting rules here in New Mexico.
The topics most discussed included possible mandatory harvest reporting. This is the responsible way for hunters to assist the commission in managing wildlife and this should not be a great imposition on hunters. Most importantly, there is a strong public sentiment to eliminate trapping in the Gila National Forest.
I believe that trapping is inhumane, unnecessary and irresponsible. Trapped animals are left to die slow painful deaths in traps placed near their only water sources. Most any animal can get caught in these traps and none of them make it to the table.
Sadly, the Mexican gray wolf has been particularly hard hit by this heinous practice. At present there is no control over trapping and its pursuit of commercial fur. I encourage the commission and interested citizens to come together to eliminate trapping once and for all. New Mexicans should respect our magnificent wildlife.
MARYANNE COPPINGER Silver City
July 29: Wolf coverage
I want to thank you for the coverage of the death of yet another Mexican wolf. Your story was evenhanded, which is a very rare occurrence when dealing with this highly controversial issue.
Another publication found it necessary to include all the information they could possibly dig up on cattle deaths within the entire Gila Forest!
Never once did they tell their readers that the alpha male of the Hawks Nest pack was confirmed to have been shot. Never once did they find it necessary to tell their readers that the Hawks Nest pack was one of the first packs released back in 1998, and never in all these years have they been implicated in any depredations of domestic livestock.
The saddest thing of all may be the fact that this pack has newborn puppies and the death of the alpha male will make it difficult for them to survive.
This is only one of the recent Mexican wolf deaths. In April F#1154 was found dead and an investigation is under way. The San Mateo's pack's alpha male's death is also under investigation as is the death of the Paradise pack's alpha male.
Last year 27 of the 31 puppies born to the wild wolves were either found dead or simply disappeared. This year it appears the alpha males are the target.
NANCY L. KAMINSKI San Lorenzo
July 30: An analogy
Watching our wolves die is like watching oil leak into the Gulf of Mexico.
CHRISTINE WESTON Las Cruces
September 16: Playing God with wildlife
Someone out there is killing Mexican wolves. We may have lost bloodlines that can never be recovered.
It's not difficult to track these animals. Anyone with enough time, patience and outdoor skills could locate the packs. The wolf killers may either live in the Gila area or are paid by someone living there who knows where the animals are. Since it is possible to track the wolves, it should be possible to track the wolf killers if one has the time and skills to camp out and observe. The killers will be near the wolf packs and, of course, armed and dangerous.
Although the killers may think of themselves as some kind of hero, I believe they are just poachers. Poachers will kill a deer, elk or bear out of season and without a license. To ignore the law and kill an endangered animal, possibly contributing to its extinction is a serious crime. The Fish and Wildlife Service and other law enforcement agencies are working on the case. They undoubtedly have profiles of the killers. Hopefully, they are closely monitoring the area and are well funded to catch and prosecute the criminals.
Perhaps one of the killers is reading this letter. Why don't you turn yourself in, take your punishment, and explain your actions? Turn in anyone who paid you also. Or, if you know the killers, you can help put a stop to it. You can remain anonymous or earn up to $60,000 by calling (505) 346-7828. We cannot bring the dead wolves or their heritage back but we can stop this behavior that so completely ignores the law. Recovering endangered species is not a matter of whether you agree. It's the law.
TIM MCKIMMIE Las Cruces
Many thanks and congratulations to these talented and dedicated letter writers-your letters make a big difference in the effort to protect and recover our lobos!
To write your own great letter to the editor, click here for letter writing tips and editorial contacts.
To learn what else you can do to help bring Mexican wolves back from the brink of extinction,  click here.