Film Screening and Q&A – "Stories of Wolves-The Lobo Returns"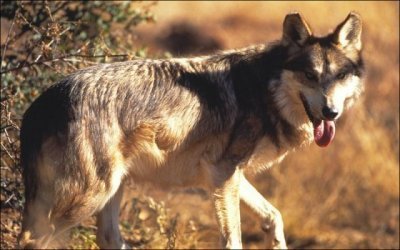 SPECIAL EVENT
Stories of Wolves -The Lobo returns
Film Screening and Q&A
Saturday, April 7th
1 pm
Guild Theater, Albuquerque
3405 Central Avenue Northeast  
Albuquerque, NM 87106
(505) 255-1848
"Stories of Wolves" is a story with many sub-plots because of the dynamic relationship of the wolves to the various communities who now share the wolves 'habitat: the ranchers, the conservationists, the Native American cultures, and the other animals who depend upon the wolves' presence to maintain a healthy ecological system. Just as much as it's a film about wolves, it's also about the people of New Mexico and Arizona and their stand in making this program a success or a failure.  And ultimately it is about the vanishing wildness inside and outside of us…We all belong in the Web of Life.
The documentary was filmed in HD and is 85 minutes long.
You can see the movie trailer
here
.
There will be T-Shirts for sale, designed especially for the wolves by NY clothing designer Mary Mayer, DVDs , wolf postcards, lots of fun, lots of information and room to ask questions and howl with our lobos…
Mark your calendar.  That's this Saturday at 1 pm at the Guild Theater in Albuquerque, New Mexico.
Suggested donation $10
All proceeds go to wolf outreach and film screenings
Click here
for more information.