Event: Sunday, April 6 – Dinner in Scottsdale Benefits Mexican Gray Wolves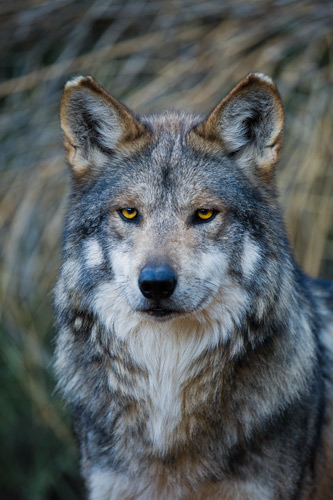 The Mexican gray wolf is one of the most endangered mammals in North America, with only 85 wild Mexican wolves in the entire world, and about half of them living in Arizona.
The Southwest Wildlife Conservation Center is doing everything it can to protect the graceful animals.
For its fundraising dinner Sunday, April 6, the Scottsdale-based center is not only delivering a presentation on wolf heritage, it is offering guests an opportunity to meet wolves.
No, the Montelucia Resort and Spa in Paradise Valley will not be overrun with growling canis lupus baileyi. The luxury property at Tatum Boulevard and Lincoln Drive is simply the pickup and drop-off point for guests, who will then board a private bus for a ride out to the center on 156th Street north of Jomax Road. Guests can also meet for dinner at the center itself.
The evening, dubbed Dinner With Wolves, gets off to an early start, with a 4 p.m. departure from the resort, to allow guests to take guided tours of the center and to see the resident Mexican gray wolves in their sanctuary habitats. Cocktails will be followed by a silent auction, sit-down dinner and presentation by Jamie Rappaport Clark, president and CEO of Defenders of Wildlife.
Guests will be placed just steps away from the wolves' compound and will be able to see other residents, including bears, mountain lions and leopards. The center rescues and rehabilitates wildlife that has been injured, displaced and orphaned and, as much as possible, returns them to the wild.
All proceeds benefit the center and Defenders of Wildlife, a Washington, D.C.-based non-profit dedicated to protecting North America's native animals and plants.
Details: Dinner With Wolves, Sunday, April 6. 4 p.m. departure from the Montelucia Resort and Spa, 4949 E. Lincoln Drive, Paradise Valley, for the Southwest Wildlife Conservation Center, 27026 N. 156th St., Scottsdale. $275. 480-471-9109, southwestwildlife.org.
_____________________________________________________________________________________________
Click here to join our email list for updates and action alerts.
Visit us on Facebook here.