Event: Paseo del Lobo (Path of the Wolf) Presentation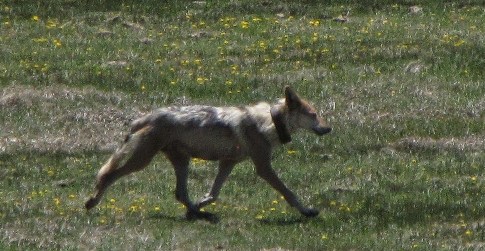 Emily Nelson, Program Director for the Grand Canyon Wolf Recovery Project, will share photos and talk about the Paseo del Lobo relay hike for Mexican wolf awareness and efforts to restore wolves in the Grand Canyon region at the White Mountain Nature Center in Pinetop-Lakeside, AZ on Saturday, July 21, 2012 at 7:30 pm. 
The Paseo del Lobo relay hike covers a natural dispersal corridor for Mexican gray wolves to travel from the Blue Range Wolf Recovery Area (where they are currently) to the South Rim of Grand Canyon (where they should be restored). The hike continues all summer and into early fall. You can still sign up to hike or bike a segment. Visit www.gcwolfrecovery.org for more information.
The White Mountain Nature Center is located at 425 S. Woodland Rd., Pinetop-Lakeside, AZ, off of Highway 260 in Lakeside, AZ.  Check out their website here.

Photo of Alpha Female Mexican wolf 1110 taken in the wild by Jean Ossorio