Endangered Wolf Center Calls Upon Mexican Gray Wolf to Help Raise Funds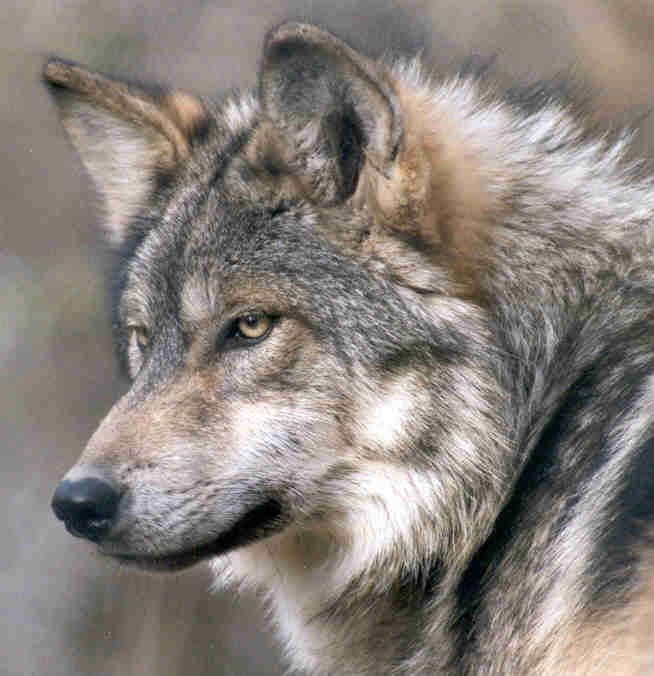 In a creative move that supports their animal-centered approach, the Endangered Wolf Center has chosen Apache, a Mexican gray wolf, to serve as their spokesperson for their annual campaign.
Apache was born on May 2, 1998 to Cheech and Juanita at the Endangered Wolf Center in Eureka, Mo. As the elder statesman of the Center, Apache is a living tribute to the successful reintroduction of Mexican gray wolves to North America.
"There are only 75 Mexican gray wolves remaining in the wild. This wolf is the most endangered mammal in North America and the Center has been making great strides reintroducing them back into the wilderness. Every Mexican gray wolf in the wild can trace its lineage back to the Endangered Wolf Center," said Regina Mossotti, Director of Animal Care and Conservation.
Donations for the Endangered Wolf Center's annual fund can be made by visiting their website at www.endangeredwolfcenter.org, by calling 636-938-5900 or by mailing a check directly to the 501c(3) at P.O. Box 760, Eureka, Mo. 63025.
About the Endangered Wolf Center:
The Endangered Wolf Center was founded in 1971 by renowned naturalist Dr. Marlin Perkins and his wife Carol. It is certified by the Association of Zoos and Aquariums (AZA). The Center's mission is to preserve and protect Mexican gray wolves, red wolves and other wild canid species, with purpose and passion, through carefully managed breeding, reintroduction and inspiring education programs. Animals born at the facility have been reintroduced to North Carolina (red wolves), Arizona, New Mexico (Mexican gray wolves) and Canada (swift foxes). The Center's research focuses on reproductive, behavioral and nutritional needs for the species housed here. The Endangered Wolf Center is a founding member of the AZA's Mexican Gray Wolf and Red Wolf Species Survival Plans. Further information about the Center, their programs and tours is available at www.endangeredwolfcenter.org and 636-938-5900. Visit us on Facebook at www.facebook.com/endangeredwolfcenter.
The Endangered Wolf Center is an independent 501c(3) and receives no federal or state support. Our programs are supported solely by our members, donors and visitors.
The Center is on the grounds of Washington University's Tyson Research Center. It is located off Interstate 44, seven miles west of Interstate 270. The Center is on the north side of I-44, off Exit 269 (Beaumont-Antire Road).
Click here
to join our email list for Mexican wolf news and alerts.
Visit us on Facebook
here.