Not only do wolves bring critical ecological benefits to the lands where they've been reintroduced, they also bring important economic benefits.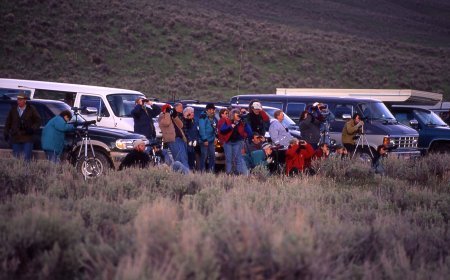 Several studies have been published that show that a successful Mexican wolf reintroduction can be expected to generate significant local income in and around the Blue Range Wolf Recovery Area and potential reintroduction locations, like Sonora, Mexico, and the Grand Canyon region.
Wolves and People in Yellowstone: Impacts on the Regional Economy
Gateway communities near Yellowstone National Park have reported an economic boon from the return of the wolf. In fact, more than 150,000 people visit Yellowstone each year specifically because of wolves, bringing $35 million in annual tourist revenue to Idaho, Montana, and Wyoming. The economic impact of this figure effectively doubles once money filters through local communities.
Reintroduction of the Mexican wolf (Canis lupus baileyi) to the Southwestern United States: An Economic Perspective
This study by Defenders of Wildlife finds that the reintroduction of the Mexican wolf to the Southwestern U.S. has generated average annual net benefits of $3.2 – $3.8 million for Arizona and New Mexico, and $13.2-$44.6 million across the U.S. as a whole.
The Economy of the Gila Region
Headwaters Economics conducted an economic analysis of the counties in the Gila region, which is where Mexican wolves have been reintroduced. This region is rich in public lands and wilderness and scores at the top for environmental amenities and quality of life. According to the Headwaters report, these are important economic drivers in the west, but to reap their benefits, communities must position themselves to take advantage of their environmental assets, the way those in the Greater Yellowstone region have.
Taken together, these reports make a strong economic case for Mexican wolf recovery and for economic planning and development in the region that is focused on protecting the environmental qualities of the lands where wolves are reintroduced.
Click here for more informative readings about Mexican wolves.
Photo Credit: Visitors Viewing Wolves at Yellowstone National Park-Photo courtesy of YNP