Arizona's Wolf Habitat, Native Fish and Rivers at Risk from Off-road Vehicles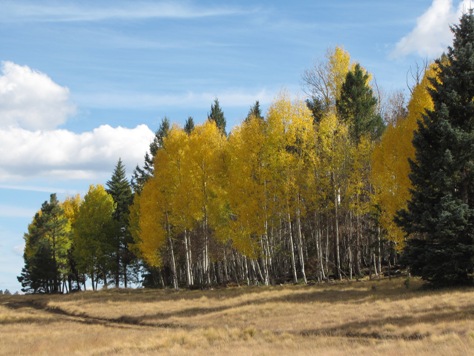 Our National Forests provide critical habitat for our Mexican Wolves. 
Please join us for FREE Workshops on
Sunday, November 28, 2010
at 1:00 p.m.
at the Main Library in Downtown Tucson
2nd Floor Catalina Room
RSVP to Cyndi Tuell at ctuell@biologicaldiversity.org or (520) 444-6603.
Tuesday, November 30, 2010
at 6:30 p.m.
Located at 202 E. McDowell Rd (Quality Inn and Suites)
In the Garden Room
RSVP to Sandy Bahr at sandy.bahr@sierraclub.org or (602) 253-8633.
The Apache-Sitgreaves National Forest's draft off-road vehicle plan includes loopholes that would allow off-road vehicles and trucks to drive through habitat for native fishes in areas like the San Francisco and Gila Rivers in eastern Arizona.   Turning Arizona's precious rivers into roads will be disastrous for our native fish, birds, amphibians and reptiles that depend on those places for their survival. 
Covering over two million acres of mountainous terrain in East central Arizona, the Apache-Sitgreaves includes most of the 200 mile long Mogollon Rim. With 34 lakes and reservoirs and 680 miles of rivers and streams, the Apache-Sitgreaves National Forest has been called an angler's paradise. The same habitat that invites human recreation provides a ribbon of life for migratory bird species, native fish and amphibians. The Blue Range Wolf Recovery Area includes public lands in both the Apache-Sitgreaves and the Gila National Forests.  Those of us who work to ensure these magnificent creatures thrive need to be sure we work to protect their habitat.
Unfortunately, these amazing resources are at risk due to the off-road vehicle plan being proposed by the Forest Service.
Many of you who couldn't attend the meetings in the White Mountains asked how you could help and we have found a way you can take action — attend this workshop! 
We will give a short presentation on the Travel Management Rule and how it is being implemented in the Apache-Sitgreaves and the key issues that need to be covered in your letter.  You can ask questions, look at maps and find the places that you care about.  Then, we hope you will sit down and write a comment letter.