Action: Go Wild About Wolves & Wilderness!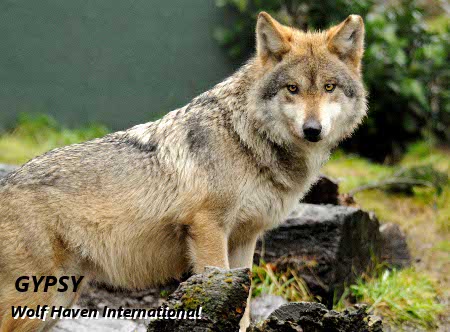 On September 3, 1964, the Wilderness Act was signed into law creating the National Wilderness Preservation System. It described wilderness as "an area where the earth and its community of life are untrammeled by man . . . ." The Wilderness Act has helped protect tens of millions of acres of public lands throughout the United States, including more than 4.5 million acres in Arizona. 
To celebrate the 50th Anniversary of the Wilderness Act, please join us for birthday cake, lemonade, and an evening of action to protect an important part of the wilderness — wolves.

Wednesday, September 3, 2014
6:00 pm — 8:00 pm
Quality Inn and Suites (Garden Room)
202 E. McDowell Rd
Phoenix, AZ

(map)

Mexican gray wolves remain one of the most endangered mammals in North America. The U.S. Fish and Wildlife Service (USFWS) has released a proposal governing reintroduction and management of these wolves in the U.S., including here in Arizona. Rather than promote the recovery of this highly endangered animal, the proposal threatens the continued existence of wolves in the wild in the Southwest.
The proposed rule will allow wolves to be reintroduced into a larger area — which is good — but, unfortunately, continues to consider them nonessential, allows more wolves to be killed for more reasons, and does not allow for dispersal of wolves north of I-40, including in the greater Grand Canyon region.
We will have talking points and materials for handwritten comments as well as a laptop for submitting comments — and, of course, birthday cake!
RSVP to Sandy Bahr at (602) 253-8633 or sandy.bahr@sierraclub.org.
Can't make it to this event? You can still submit comments on the proposal for Mexican gray wolves. Click here for more information.
__________________________________________________________________________________________________
Click here to join our email list for Mexican gray wolf updates and action alerts.
Visit us on Facebook here.
Donate to support our work for Mexican gray wolf recovery here.