Action Alert: Arizona Game Commission No Friend to Lobos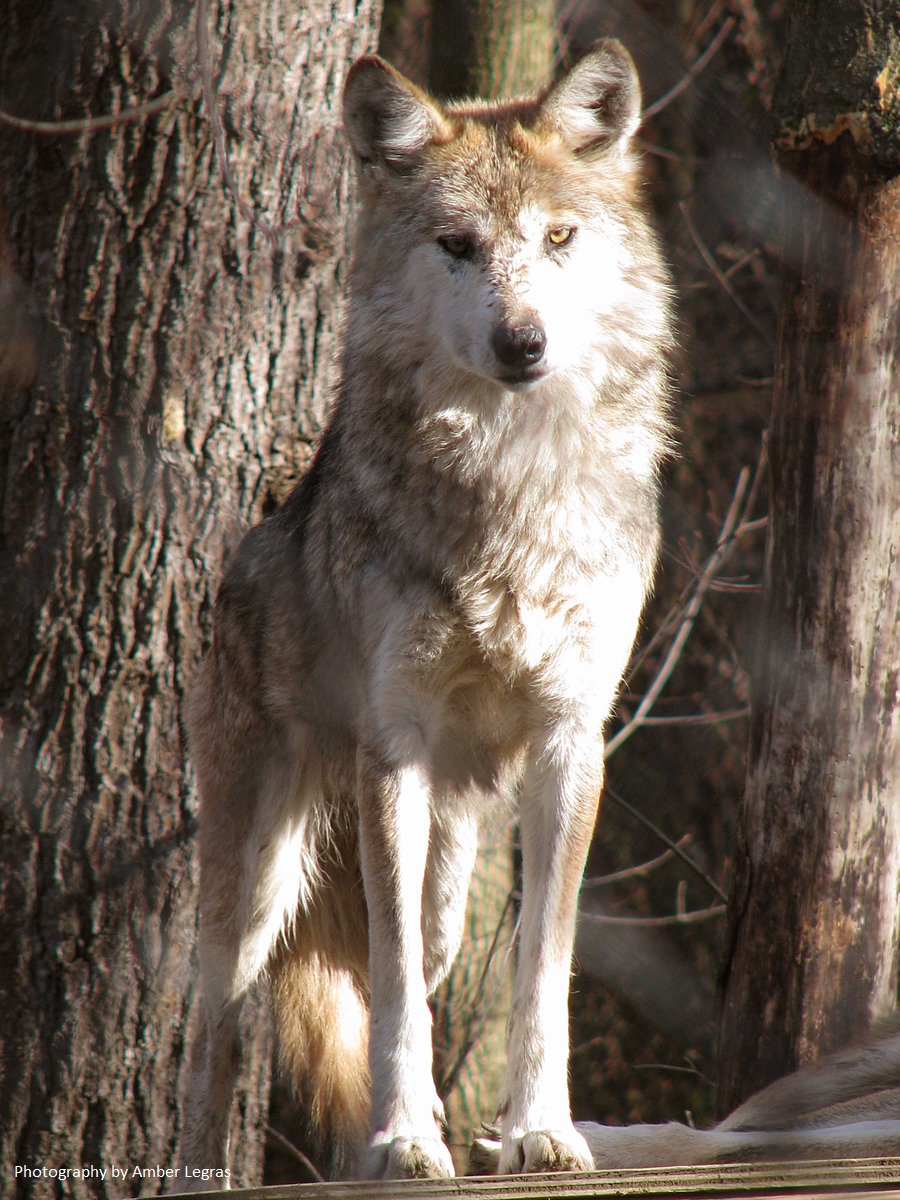 Mexican wolves are a federally endangered species whose reintroduction is the responsibility of the U.S. Fish and Wildlife Service. 

But the  Arizona Game Commission wants to manage wolves in ways that threaten their survival and recovery.

Please stand up for the Mexican wolf at the AZ Game Commission meeting on December 5th in Phoenix
December 5, 2014 – AZ Game and Fish Commission Annual Meeting
Game and Fish Department Headquarters
In recent years, the Commission has pushed for Mexican wolves to be stripped of federal endangered species protections, for rules that would allow wolves to be killed or removed for taking "too many" elk or deer, their natural prey, and for an end to releases of new wolves from captivity, even though releases are desperately needed to increase the wild population's genetic health.

AZ Game and Fish recently successfully pressured the U.S. Fish and Wildlife Service to set an arbitrary cap on Mexican gray wolves in the wild at 300-325, which begs the question- what happens to Mexican wolf #326?

The lobos need as many pro-wolf supporters as possible to attend the meeting and speak up on their behalf.  Even just being there to show your support will have a big impact. We will have stickers for supporters to wear.

Remember, there are only a total of 83 Mexican Gray Wolves in the wild in Arizona and New Mexico – a pathetic number after 16 years of the program. And AZ Game and Fish is already advocating for the death of the 326th wolf.

Don't miss this opportunity to advocate for these endangered wolves.
Please also send an email to the Commissioners
(This will be most effective if you use the points below to write your own personal emails, but you can also just copy and paste it into the email forms for the Commissioners):
Dear Commissioners,
As a strong supporter of Mexican gray wolves, I am disappointed by the actions of those who are supposed to lead Arizona Game and Fish- actions that seem intended to forever prevent the recovery of these native wolves to their essential natural role.
With only 83 Mexican wolves in the wild at last official count and no science based plan for their recovery, it is outrageous that AZ Game and Fish is advocating for a hard limit on the number of wolves that will be allowed to live in the wild, and making plans to kill wolf number 326, rather than working for changes needed to strengthen the wild population's genetics and numbers.
Science has shown, time and again, that when wolves are restored to ecologically effective populations, they help restore health and balance to the lands they inhabit, throughout all levels of an ecosystem. This includes helping to keep game herds healthy and in check. In view of these facts, AZ Game and Fish Department's insistence that wolves be killed/removed for preying on deer, elk, and other wild ungulates to survive, so that human hunters will have more sport, is wrong and an embarassment to the state.
AZ Game and Fish Department's political manipulations to keep wolves south of Interstate 40 and out of the Grand Canyon region directly contradict peer reviewed science that states this area is necessary to the wolves' recovery. Recent research has indicated that this area is not only important, but is part of the wolves' historic range.
I urge you to follow the best available science in this matter and to respect the wishes of the majority of Arizonans who, like me, support wolf recovery, by advocating for all of Arizona's wildlife, especially the state's endangered wolves.
Sincerely,
Name (first and last)
Street Address
City, State, Zip
Email the Commissioners here:
Robert E. Mansell , Chair – Winslow http://www.azgfd.gov/Contact4.shtml

Kurt R. Davis, Vice Chair- Phoenix http://www.azgfd.gov/Contact5.shtml

Edward 'Pat' Madden, Member – Flagstaff http://www.azgfd.gov/Contact1.shtml
James R. Ammons, Member – Yuma http://www.azgfd.gov/Contact2.shtml
John W. Harris , Member – Tucson http://www.azgfd.gov/Contact3.shtml

*******************************************************************************************************************
Click here
to join our email list for Mexican gray wolf updates and action alerts.
Visit us on Facebook
here
.
Donate to support our work for Mexican gray wolf recovery
here.