Action Alert: Arizona Game and Fish Commission Proposed Rule Change Threatens Mexican Wolf Recovery
Comments due soon to Arizona Game and Fish Commission!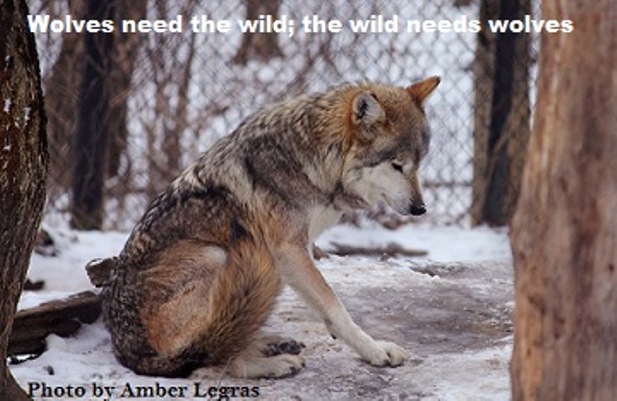 The Arizona Game and Fish Commission has proposed a new rule change
in another attempt to drive the Mexican gray wolf to extinction. The rule change would require the U.S. Fish and Wildlife Service to get a state permit before releasing any additional Mexican gray wolves into the wild, but the state's ongoing opposition to wolves is already painfully clear. This new change would make it even harder for the federal government to do its job and recover lobos.
Don't let politics slow wolf releases, please urge the Commission to abandon this rule change.
Plan to

give oral testimony

at the Commission meeting in Phoenix on December 3, 2016
8 a.m. to 5 p.m., 5000 W. Carefree Highway, Phoenix, AZ
The U.S. Fish and Wildlife Service is required by federal law, under the Endangered Species Act, to recover the Mexican gray wolf. Releases of wolves to the wild is a critical component of that recovery. This proposed rule change is another instance where a state that is hostile to lobo recovery is using politics to drive the lobo to extinction. Arizona has been emboldened by similar rules in New Mexico that have temporarily halted lobo recovery pending a court challenge to their legality. We must send a clear message to the unelected Arizona Game and Fish Commission that what the lobos need is science-based recovery, not political meddling!