A Movement to Save the Endangered Species Act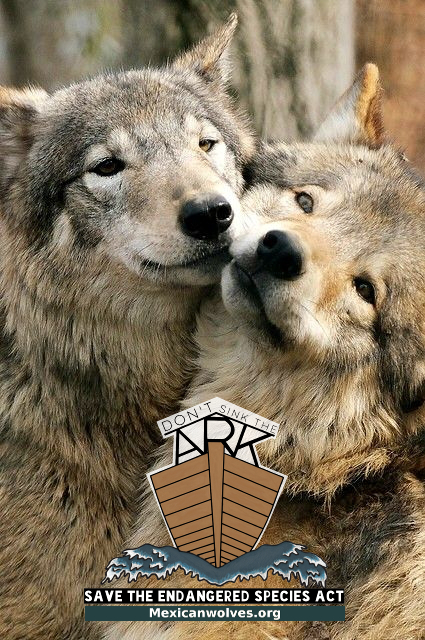 Join the Movement to Save the Endangered Species Act
According to a new national poll from Earthjustice and Defenders of Wildlife, 90% of American registered voters support the Endangered Species Act (ESA), and 71% of voters believe ESA listing decisions should be made by scientists, not by politicians.
And yet the ESA is under increased attack with a slew of legislation proposed this year — including dozens of budget riders tacked onto unrelated bills — aimed at restricting wildlife protection. Among the riders is language directing the Secretary of the Interior to end federal protections for gray wolves in Minnesota, Wisconsin, Michigan, and Wyoming and thus allow trophy hunting of wolves to resume within these regions. To add insult to injury, the rider includes "no judicial review" clauses thus prohibiting any legal challenge.
In response to these legislative attacks on America's cornerstone of environmental law, it's our hope we can come together with one common purpose — to raise awareness for the importance of the ESA — the law which is saving 1,500 plant and animal species from extinction.
Together we can broaden our reach to and create a national moment by harnessing the power of social media! It's simple to join the #DontSinkTheArk movement, just use the special badge and "#DontSinkTheArk" hashtag when posting about the ESA on social media. The background is transparent so the badge can be set on top of photos. The badge reflects no affiliation with a single org, so it's a neutral tool that if used by a number of #DontSinkTheArk partners, will strengthen the impact of this educational movement.
Download the #DontSinkTheArk badge HERE
~~~~~~~~~~~~~~~~~~~~~~~~~~~~~~~~~~
Act Today to Keep Wolves Protected
Your help is needed now to stop anti-wolf legislation from moving forward.
Thank you for acting for wolves today!